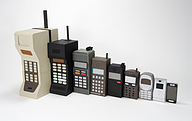 It all began in 2002, when landlines were surpassed by mobile phones. Global telephone lines and mobile phones converged at a point of no return. Mobile phones saw exponential growth before we even knew of the smartphone wave. Landlines peaked in 2006 with a global explosion of mobile phones into 4.7 billion subscribers in 2009 ( KPCB, Internet Trends 2012).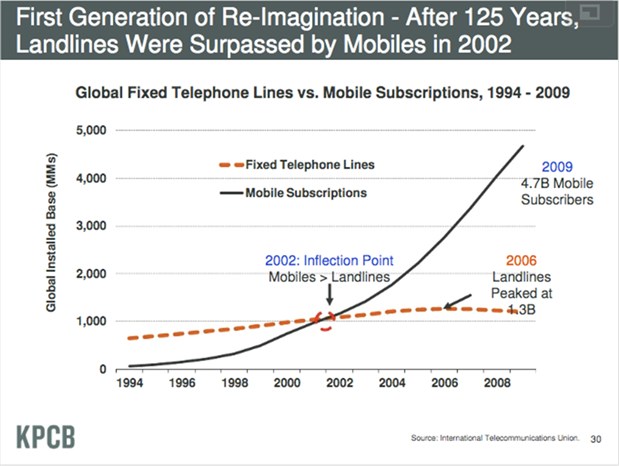 In May of 2012, mobile saw another big inflection point surpassing desktop usage in India (KPCB). With mobile traffic reaching 10% of global internet traffic overall, it has become a major strategic consideration of global technology platforms ( KCPB Internet Trends).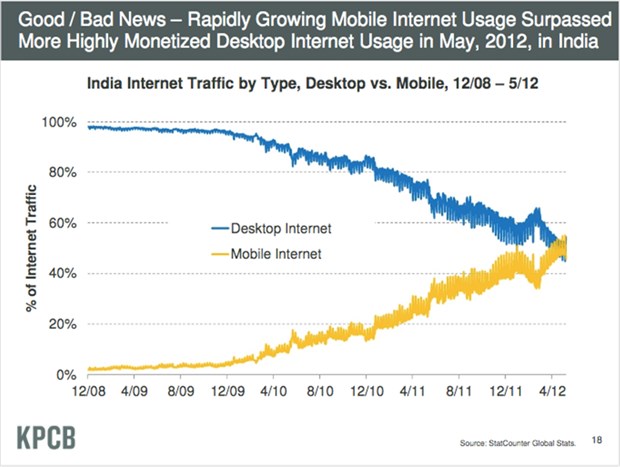 The Facebook decline and debate, predominantly revolves around their mobile revenue strategy, meaning consumers and investors are keenly aware of this next wave of commerce and communication. With users switching to mobile browsing, as well as interaction through apps over desktop browsing, mobile is going to be a massive tool.
Forecasts show nothing but climbing trends towards mobile internet and app use. The flexibility and freedom of the platform proves mobile as an increasing platform for function and utility. With ads being an anxious source of revenue, we should see an increase in utility software for increased mobile use with Saas models.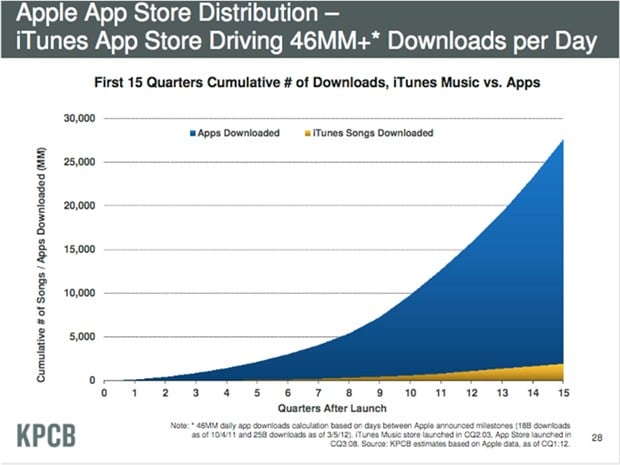 The way mobile has changed us:
Music
Pandora
Spotify,
R.dio
Note taking
Evernote
Notes in IOS
Magazines & News
The Economist
Twitter
Entertainment
Fanhattan
HBO Go
To name a few...
So many experiences are being changed by mobile, a multi-dimensional tool we are quickly discovering.
All information in this post is based on KPCB's presentation of 2012 Internet Trends: http://www.scribd.com/doc/95259089/KPCB-Internet-Trends-2012
Matthew Brogie
Mat Brogie is part of the founding team, and CEO of Repsly, the world's leading solution for high performance retail execution teams. Mat has spent the past 15 years of his career focused on bringing technology enabled business solutions to the consumer goods industry, having implemented solutions for tens of thousands of field reps at companies such as Coca-Cola, Procter & Gamble, Pepperidge Farm and hundreds of others.