Ka-ching! Ka-ching! Ka-ching!
Hear that noise?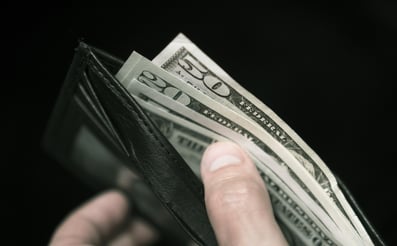 That's the sound of hundreds, or more probably, thousands of dollars that your business is throwing away every year on paper forms. For small businesses and entrepreneurs who are running a tight-ship, that is a whole lot of money. Field organizations usually go through many forms each day, going from client to client and meticulously writing down every detail about the transaction or interaction that took place. But what happens when a field rep needs custom information for different clients? Time to print a new form.
Luckily, the solution is already right at the fingertips of nearly every business owner or team manager. With smartphone penetration passing 65% in the United States alone, the vast majority of field representatives already have the device needed to access a mobile form creation, editor, and submission tool. Custom mobile forms allow field representatives to service each customer individually, taking into account areas of their business that may not apply to other clients. It really isn't necessary to have a list of different beverage flavors that need to be restocked when the customer only stocks and sells your business's paper products.
So exactly how much in savings are we talking?
A 2012 AIIM survey on paper form costs determined that the average cost of a single paper form to a business is $4.56. While that may not seem like much money at first glance, using multiple forms will see that number climb, and quickly. If we look at the barest minimum we can at that average: 1 field representative, using only 1 form per day, 5 days a week, for the entire year, the estimated annual savings per year fall right around $470. There are plenty of custom mobile form applications with pricing that ends up costing less than half of that figure for the entire year. Still not convinced? Wait until you see how the costs compound with a more realistic example.
5 field representatives, using 5 forms a day, 5 days a week for the entire year will cost the company nearly $12,000 more than mobile forms.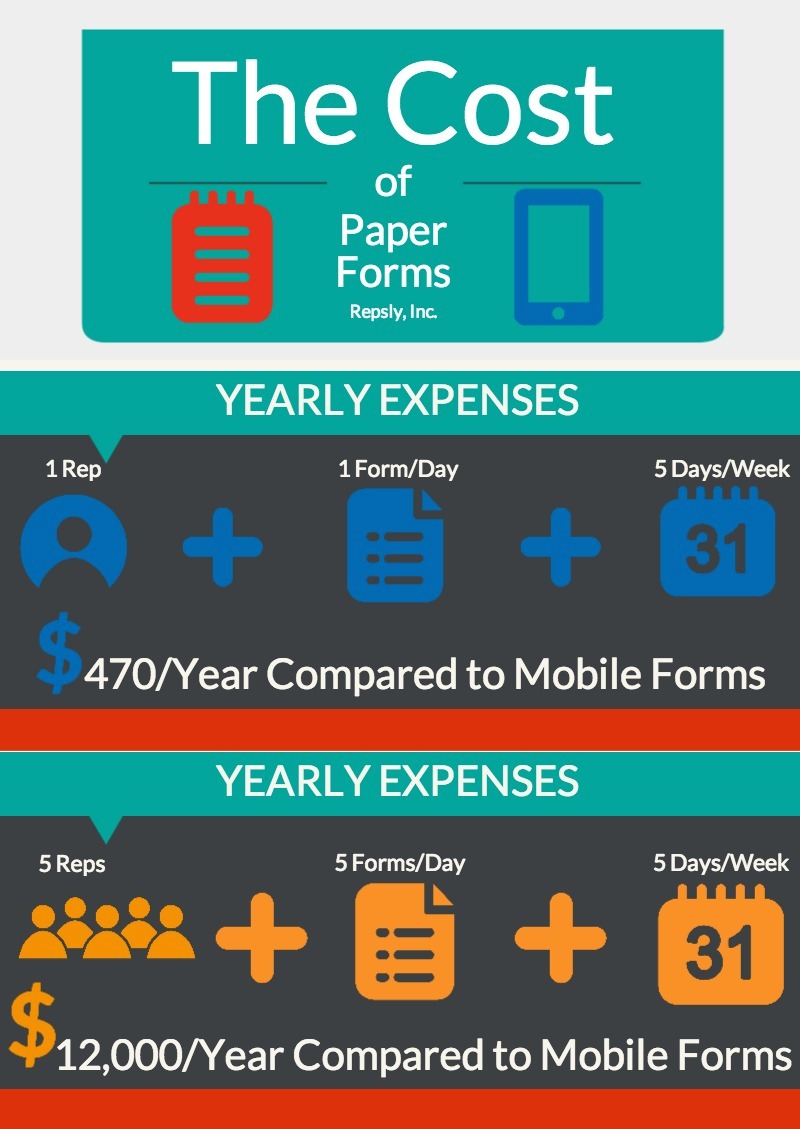 Note that these figures do not simply take into account the costs of printing the forms, but also the employee pay for the difference in time between filling out mobile and physical forms. Not only is filling out mobile forms cheaper and easier than filling out their physical counterparts, it is far more convenient for data analysis and record-keeping purposes. Most field activity management and custom form software has the ability to export collected data to spreadsheet software or some form of CRM. In the long run, these added benefits can lead to even more savings as managers are able to make more informed decisions about how to approach different clients and businesses. Adopting the right software for creating, filling out, and submitting mobile forms means more savings for your business—and that means more kaching! for you.