Managing employees that work from various locations across the globe is a phenomenon that isn't slowing down anytime soon. William Ford of UrbanBound, a relocation management company, recently published a post that discusses frequent mistakes managers are making with their remote employees. Luckily, services such as Field Activity Management Software make it easier for managers to keep remote employees accountable by staying connected with them in real-time.
One misconception often made by managers of remote employees is assuming that an employee is being unproductive because the manager cannot view the employee's activity in plain sight. Managers can overcome this challenge by using the communication tools available in some mobile software solutions. Having the ability to automatically send high-resolution photos, custom reports, merchandising audits, and purchase orders to the back office directly through a software's mobile application allows managers to oversee remote employees' daily productivity. Furthermore, these solutions often offer instant messaging capabilities that allowmanagers to connect with field employees in real-time, making it easier for both parties resolve dilemmas as they occur.
A common complaint of remote employees is the lack of feedback they receive from management. Field Activity Management Software provides managers with a means of viewing employees by categories such as sales, product orders, and visits. By having access to such data, managers are able to provide positive feedback to those employees who deserve it. On the contrary, this data can also be used by managers to hold employees accountable if they are not meeting their quotas.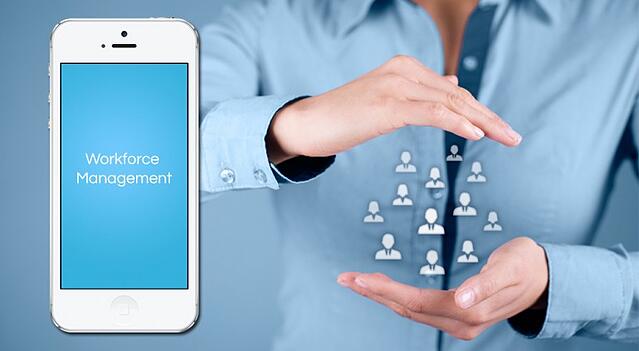 Similar to a lack of feedback, remote employees become frustrated when communication from managers fails to incorporate a personal touch. A mobile software solution can solve this problem by assigning specific "projects" to employees and allowing for comments on them. This type of solution could also enable employees to read notes made by other reps pertaining to past client visits. Thus, implementing a mobile software solution can foster open, personalized communication amongst employees working from any location.
A team of remote employees is only as good as the tools they have at their disposal. Some repeated mistakes that managers are making include not developing processes or making use of technologies that their employees would benefit from. Mobile software solutions exist that remove the need for paper forms by replacing them with digital ones, which saves both time and money. Employees can work more efficiently if they are not bothered with hand written documents, and managers can devote more time to assigning projects and overseeing activities if they are not drowning in paperwork. Additionally, custom forms can be saved in the software for repeated use. Having such clearly outlined parameters gives employees the chance to spend more time on high-value activities. Thus, the available features of collaborative technology such as Field Activity Management Software are essential for remote teams aiming to deliver quality service.
Managers should keep in mind that engaging with employees is an effective way to motivate them. Mobile technologies are available to make communication between managers and remote employees effortless. These technologies also store and share valuable data that promotes efficient business practices. By employing a mobile software solution into their business models, managers can prevent making mistakes with their remote field teams.
Victoria Vessella
Victoria is a Marketing Associate at Repsly, where she leads the company's P.R. and social media efforts. You can also catch her prepping for slew of exciting industry events. A New England native, Victoria has spent time living in Italy and traveling throughout Europe before settling back in Boston. When she's not planning her next trip, V is probably tasting wine or brushing up on her Italian.