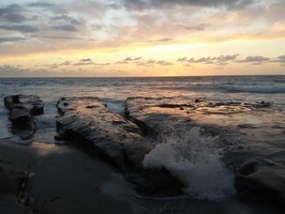 Beginning from our early days in school, we are conditioned to think that the moment the calendar hits June we are free of all responsibilities. From that moment on, we assume our positions on the beach and at backyard barbeques, not thinking about assignments or deadlines until late August rolls around. Eventually though, this changes. If you don't show up to work for the months of June, July, and August chances are you won't have a job. However, for most, this summer mentality never really goes away. Zeynep Ilgaz at Entrepreneur reports that employee productivity drops 20% in the summer months, while projects take 13% longer to complete. Yet you can still make the most of your summer and be productive at the same time with these five tips for avoiding the summer slump.
1.) Be strategic in vacation scheduling
Before planning a vacation, look at your big picture calendar. Obviously, don't book a vacation during the week of a big presentation or client meeting, but also consider the prep time you may need. If you think you will need to spend a substantial amount of time preparing for this meeting/presentation don't book your vacation during the previous week either. Additionally, be sure to confer with your co-workers and managers about scheduling. As Forbes writer Jacquelyn Smith notes, some bosses prefer you be out of the office when they are, others would rather you stick around to manage in their stead, so ask before you book. Additionally, see when other members of your team will be out to ensure the work distribution remains fair. You don't want all of your departments work to fall on one person's shoulders when four of a five person team are out for the week. Lastly, if you work directly with clients, as a field representative for a CPG company for example, be sure to communicate with them before you go. Let them know that you will be unavailable for however many days and see if they need anything to avoid out of stock issues in your absence.
2.) Organize
Over the course of the year, a lot of "stuff" accumulates in your workspace. This stuff may come in the way of half finished projects, files, a cluttered inbox, or a number of other things. Summer is typically a slower time in business, as not only are your co-workers on vacation, so are your clients. Take this extra time to organize your space and to do list. Look through your project list, create a reasonable timeline for your upcoming projects, and discern what value they will add to your business. Clear out old papers and files that are taking up space. If you are worried you may need them again, file them in an organized manner, or transfer over to a digital recording method to minimize storage space. You can also take this slow time to finally catch up on all of those emails you archived to read later, and delete the junk. This all may seem tedious at the time, but come Fall when things are back in full swing, you will be glad you took advantage of this time when you had the chance.
3.) Plan fun activities with your co-workers
A lot of the summertime slump is a result of the nice weather. When the sun is shining and it's finally warm, all you want to do is take advantage - be outside and be active. Plan small things within your office to look forward to that have that unique summery feel. Have an office barbeque/potluck at lunch, and have everyone bring in their favorite summer recipe. To get people active, plan an office yoga session for those who arrive early in the morning. Les Mckeown at Inc. notes that summer is a great time to get outside and be active by giving back to your community. Take a day for the office to take a trip to a local non-profit, charity, or community service program and lend a hand. These activities will ensure you remain engaged in your work while not missing out on summer.
4.) Take a vacation
According to a Grasshopper poll, 56% of workers openly admit that by the time summer rolls around, they need a vacation. If you are tired or burned out, you are likely not producing your best results. Even just a long weekend can help you relax and return ready to work. Ilgaz at Entrepreneur notes that 40% of employees say they feel better about their work and more productive after having returned from a vacation. Don't be a hero, and not take the days off, it will come at the expense your work. If you feel like you need a vacation, plan accordingly, and take one.
5.) Get ahead
In addition to being slower, the summer is a quiet time in the office, with fewer distractions. So, with fewer looming deadlines and co-workers to chat with, get ahead for the coming year. Make a game plan for big projects you have coming up in your offices crazy, busy months and start checking whatever you can off of your todo list, remembering it will only make your life easier in the future .
Summer is all about finding a solid work-life balance. It is easy to look out the window, see the sun shining, and completely shut down. So do a little of both. Take a vacation, mingle with coworkers, give back to your community. Then, get down to work preparing and getting ahead. Remember, you reap what you sow - getting organized when you have the chance in the summer can mean a more profitable year overall.
Amanda McGuinness
Amanda McGuinness is a Content Marketing Journalist at Repsly. A social media expert and avid writer, she believes in creating fresh, creative content to build brand awareness.