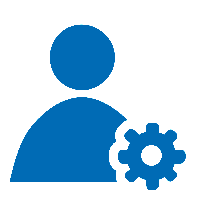 As the end of 2014 draws near, both managers and field reps are under more stress than usual. There's more pressure to draw meetings with prospective retailers and close deals before the new year arrives. Here are a few tips for managers and reps to ease the anxiety of closing end of year deals.
1. Upsell Add-ons
When your business is seeking growth revenue through upselling additional products, whether it be online, during a sales pitch, or during an in-store promo, reps have to be careful. Using the wrong sales strategy or pushy customer service can cost your business a prospective sale. But to truly get the most out of your end of year deals, and boost your revenue in 2015, upselling additional products can be a powerful tool.
There are two main ways upselling can be beneficial, if done correctly. First, by selling more product in one instance, you are raising your transaction size. This can be done in a number of ways. For example, online shoppers can be enticed to buy additional products similar to what is in their cart. If a retailer is buying a case of soda, suggest an in-cart upsell of a case of juice. Additionally, a follow-up strategy to upselling can lead to an overall growth of sales. Sending effective follow-up emails to customers with reminders can help your numbers.
2. Check-up on Valuable Clients
Healthy communication between businesses and their clients results in loyalty. In fact, businesses who were able to reduce customer turnover by just 5% were able to raise profits by 25%. Remember that your most "valuable" clients are not always the ones who spend the most money. Though they are important, remember that low-spending clients with the power to spread the word about your company are also crucial to success.
To help your year end deals close faster and learn about how to be more successful in the new year, reach out to your high value clients. With your big spenders, it is important to discuss current product lines and projections for the future. Since they're the ones who provide the cash flow, their thoughts on your products' quality will guide you in serving them in the future. Other clients may have more qualitative values, like the power to refer. For example, a large retailer may only stock one or two of your products, but the volume of customers they have in the store means more people will see your product. Stay engaged with these clients by offering them promo deals or new products they may be interested in.
3. Suggest Referrals
A business can never have too many people vying for its products. Aside from providing timely and accurate service, reps should be reminding your clients that you welcome referrals. Not only do referrals expand your client pool, studies have shown that clients brought in by referrals tend to be more loyal and profitable. If your reps provide excellent customer service, clients are usually happy to refer the business.
There are a few ways to successfully request referrals from your clients. You want to avoid asking too soon. Reps need to establish solid and positive client relationships before the referral topic is brought up. One way to entice the client into a referral is by offering them some sort of reward for doing so. This could be anything from discounts on their next order to free samples of new product. In many cases the value of referred clients far outweighs the cost of the the reward you offered your current client.
Erin P. Friar
Erin Friar is a Content Marketing Journalist Intern at Repsly, Inc. and is completing a Journalism degree at Suffolk University. She is a master of grammar and is passionate about creating fresh content to help foster efficiency and overall success in small businesses.