Your product has hit shelves, but isn't drawing the sales you expected. No worries, run a promotion. Maybe you start a "buy one get one free" campaign; you might instead opt for a massive, cardboard display -- one with posters, coupons, and free samples. These promotions come with clear benefits and expenses. Naturally, you want to know what worked and what didn't.
Here's the problem: raw sales data is confusing enough as it is. To make matters worse, those numbers only tell a small portion of the story. Reading these numbers and developing a solid trade promotion optimization strategy requires execution data: thorough observational analysis of not just what was approved, but what was actually executed, to contextualize point of sale numbers.
Trade Promotion Optimization vs Trade Promotion Management
Trade promotion optimization relies on a thorough data-set, capable of delivering a clear analysis on promotional success. Typically, merchandisers capture sales data in several key metrics (broken down thoroughly in our guide to minimize trade spend). These KPIs break down promotional spending patterns, each offering a different insight on how particular variables influence final return. Once more, I encourage you to check our guide on trade spend best practices for a deep dive on this process.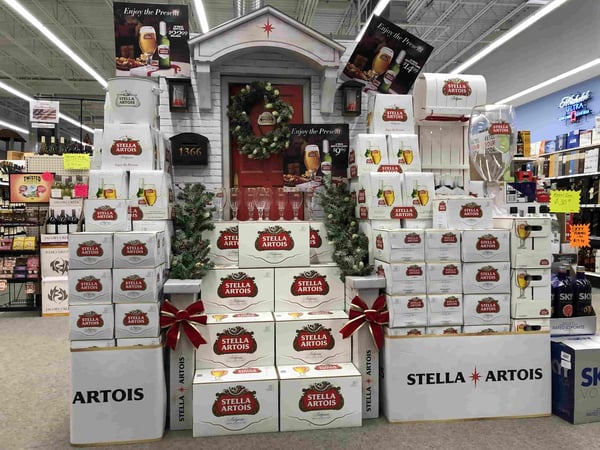 TPO digests these numbers, creating a strong data-pool for you to interpret. Most CPG merchandisers understand "optimization" as a largely automated, streamlined process. This assumption leads to the biggest flaw in trade promotion strategy, eating any potential growth your brand ought to experience.
While the numbers are often clear, the difficulty stems from reliability. "If you see a poor ROI, the promotion was bad." This line of thinking is absolutely lethal to developing a good strategy, and directly responsible to why trade promotions fail to yield expected returns.
Why Execution Tracking Is Key to Data-Driven TPO
If only numbers told the whole story. In a sense, they paint a picture; but let me explain why what you see is rarely what you get. 55% of trade spend fails to raise consumer awareness of brands in any meaningful way. Ready for the ugly truth? Less than half of all displays are implemented by retailers according to the agreed strategy. Though these numbers may be difficult to swallow, merchandisers must ask, "Did the promotion fail because we had the wrong approach or was the promotion executed differently than planned?"
The discrepancies between plan and execution skew sales-analytics. On its own, POS data fails to give you a complete picture of your promotion. You know sales underperformed but can only speculate why. Any interpretations you make following promotions will undoubtedly be misguided, leading to ineffective adapting and further digging your promotions in an inescapable hole.
The Most Effective Way to Track Promotion Execution
The most effective way to track promotion execution is to equip your field team to audit your displays as they make their sales calls.
While the specific targets of a strong audit varies situationally, all questioning follows several key themes.
1. Is our product properly stocked?
2. Is the promotion located in the agreed spot? Any additional discrepancies to the plan?
3. Are the displays properly maintained? Is there any damage, either on a product basis or display-wide scope?
Other questions vary on the individual promotions. Are retailers respecting modified-pricing strategies? Are coupons properly stocked or property distributed in the agreed location? Are our products neatly stacked in a cosmetically appealing manner? The later may be of particular importance to a brand like Super Coffee, whose packaging lends itself especially well to minimalist, uniform design.
The design on this packaging is truly phenomenal. When stacked appropriately, the boxes alone grab attention as well as any promotion. This implies the boxes are properly maintained in retail, far from a guarantee as we previously addressed.
For more sales-boosting trade promotion tricks, check out our comprehensive guide here!
Peter Manning
Peter Manning is a Content Market Journalist for Repsly. He's a recent graduate from Boston College with a degree in English. When he's not writing for the site, he's almost certainly playing bass, getting second place in trivia, or watching the Patriots like a good New England native.