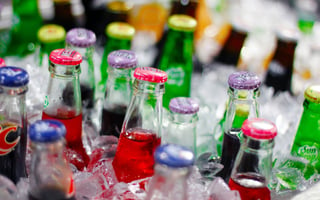 Last year, Bevnet magazine released The Ultimate 2015 Food and Beverage Trend List. In addition to the helpful information on restaurant trends, this list offered the top packaging trends dominating the beverage industry. Here's an explanation of each, an example of an organization excelling within that trend, and how these tacticts will affect the beverage distribution and sales landscape in 2016.
1. Clean and Clear Labeling
Behind Kosher labeling in the food industry, the trend of adding allergen claims is the number one trend for beverage packaging for 2016. Omission, a craft beer produced by the Craft Brew Alliance, stands as a creative and effective way to add allergen claims. By never explicitly saying the beer is gluten free, the packaging focuses on the final product and separates it from other gluten free products that are often seen as inferior substitutes to regular beer.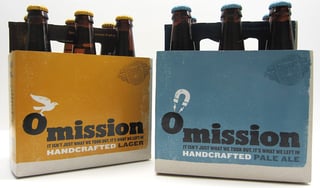 2. Continuing the "Green" Intiative
The consumer interest in purchasing beverages with eco-friendly packaging is growing with 21.8% (up from 8.5%) of new product launches adhering to the trend in some fashion. Boxed Water is becoming an industry example for eco-focused packaging, with a simply clean cut design that has a blunt message against their plastic packaged competitors. The strategy has worked phenomenally well for them; the company recently began distributing in over 400 Target locations, making the only 7-year-old brand now available in natural, club, convenience, and mass retail arenas.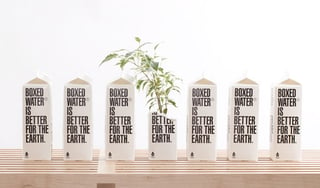 3. Going All Natural
The third highest beverage packaging trend seen in new product launches is the "no additives/preservatives" tag. However, it is no longer enough just to throw in this phrase somewhere on the products packaging (doing so incorrectly could even violate food and beverage labeling laws). To truly stand out in the natural beverage arena, it is important your natural claims are clear and clever. Natural soda Joia did this by saying "nothing artificial," which covers all the bases of additives, preservatives, synthetic flavors all with one catchy, conversational phrase.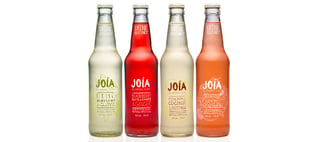 Erin P. Friar
Erin Friar is a Content Marketing Journalist Intern at Repsly, Inc. and is completing a Journalism degree at Suffolk University. She is a master of grammar and is passionate about creating fresh content to help foster efficiency and overall success in small businesses.