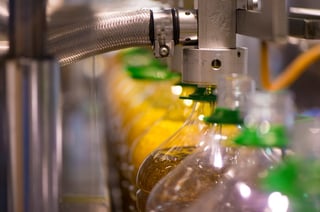 The beverage industry is a competitive landscape, and it is important to keep up with popular trends, such as beverage packaging design. In fact, the packaging choices beverage businesses make directly affect marketing success and brand recognition. Here's a look at the most popular beverage packaging trends in 2014, and how they will carry on into the new year.
1. Resignifying: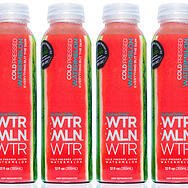 One of 2014's most innovative packaging designs is resignifying. This simply means that the product's packaging mimics what the consumer is about to experience. For example, WTRMLN WTR has set itself apart in the beverage industry by packaging their watermelon-flavored drink in a green and red bottle that immediately reminds consumers of the flavor of the fruit, and the season of summer.
2. Emotionally Engaging: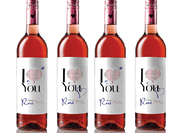 In 2014, consumers are increasingly purchasing products that they feel a positive emotional connection with. This is especially true in the wine industry, where package designs are trying to appeal to consumers' sense of romance and passion. Color schemes of red and pink, for example can be emotionally evoking to wine consumers.

3. All Natural: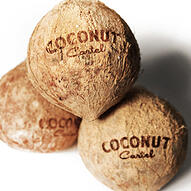 Today, more than 75% of consumers consider sustainability while making a purchasing decision. Rather than simply using recyclable materials in packaging, Coconut Cartel has taken sustainability one step further: They keep their coconut water in the shell it naturally occurs in. This trend appears to be rising in various economic branches, as "guilt free" purchasing is becoming a luxury status symbol, allowing beverage companies to use this packaging strategy at many different price points.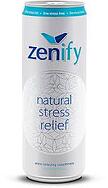 4. Holisitc Health:
While there has always been a market for health-friendly beverages, the consumer interest in health is becoming mainstream, with the organic food and beverage industry growing 5% faster than the overall food and beverage industry. Health-aimed packaging has taken a turn away from functional descriptions like "heart health" and focused on softer, more emotional terms that appeal to holistic health, like overall "stress relief," as seen to the left with Zenify's beverage example.


5. Safety Displays: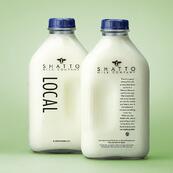 The CDC currently reports that 1 in every 6 Americans experiences a foodborne illness annually. These levels of beverage-related worries are encouraging beverage consumers to buy more local and small-batch products. This has especially affected the milk industry, driving the business of small dairy producers. Design choices like showing the name of the distributor and its location give consumers a feeling of safety and small scale production.

Summing It Up
Consumers want to know what they're in for every time they make a drink purchase. Beverage companies have a responsibility of relaying to customers the information they want about a brand. This is done primarily through beverage packaging. Not only does product packaging personify a brand's personality, it also delivers critical knowledge about ingredients, nutritional info, health safety concerns, allergens, etc.

In an industry where the competition is fierce, consumers are quick to jump ship if your company's beverage packing does not convey to them what they want to know immediately. Keep the examples above in mind when creating your own packaging this year. More so than text and color, consider how size and material impacts the consumer decision-making process. Staying true to your brand's purpose while keeping the customer in mind is a winning strategy for beverage packaging design that will ensure success in 2015 and beyond.
Erin P. Friar
Erin Friar is a Content Marketing Journalist Intern at Repsly, Inc. and is completing a Journalism degree at Suffolk University. She is a master of grammar and is passionate about creating fresh content to help foster efficiency and overall success in small businesses.