So, your retail promotion strategy isn't working out the way you'd hoped, and you aren't quite sure why. Next time, you could anticipate out of stocks before they happen, understand the underlying reason for a jump in sales, or shake things up a little from one store to the next. How you decide which to do depends on the analytics you can gather about your retail promotions.

The truth is, taking a shot in the dark when investing in a retail promotion will rarely produce the results you are looking for, and actually has the potential to hurt your bottom line. Retail promotion analytics will help you make sure your promotions are a success and will generate the ROI you are hoping for.


In this article, we will talk about three best practices to gain better insights into the successes and downfalls of your retail promotion strategy. Using these practices, you can gain valuable insight that will help you take predictive action when molding your strategy in the future.
Use Promotion Analytics Data to Improve Forecasting
Forecasting is an important aspect of placing the right sized orders; If you can't anticipate how much is going to move off the shelf, how can you plan order successfully? The problem is that many sales managers only engage in surface level forecasting based on past results.
For example, say you set up a promotion in a large retailer you recently started working with. In the past, you have had great success with similar promotions in medium-size stores, and always see a jump in sales. To account for this jump, you usually schedule two extra deliveries to avoid out of stocks. This time around, however, the larger store went through way more inventory in a shorter amount of time than what you had predicted, resulting in an OOS and ultimately lost sales.
In order to catch this the next time around, you could use real-time retail promotions analytics to identify and update the points at which their inventory ran low, so that next time around you know exactly when to restock. Tracking your inventory in real time rather than just forecasting based on past results makes it so you can catch OOS sooner and improve your ROI.
By taking a more data-driven approach to forecasting, Kraft Heinz was able to identify incorrect forecasts quickly, relay the information to the retailer, and prevent potential lost sales before they happened. Updating their forecasting techniques allowed them to grow their sales in one national retail account by 30% in just 3 weeks.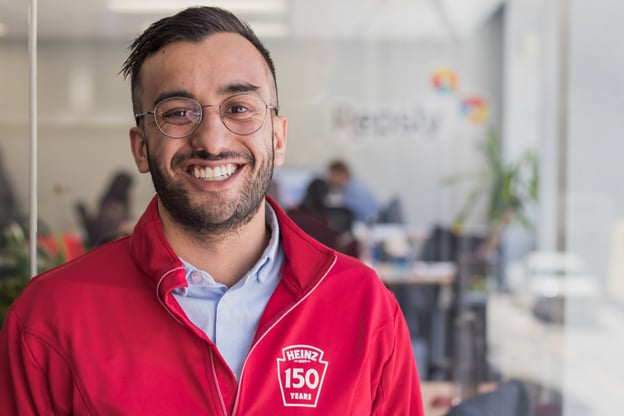 Magnus Rashid, Manager of Sales-Retail Systems & CRM at The Kraft Heinz Company, used Repsly to get real-time data from Canada's largest retail accounts, improve forecasting, and eliminate out of stocks.
Monitor Incremental Sales Data
Incremental sales data tracks the additional sales that occur due to a marketing or promotional campaign. Monitoring incremental sales and comparing them to your expected sales can give you insight into how much more product you sold as a result of a promotion. While it may seem like a no-brainer, there is a key reason to monitor your incremental sales lift in relation to your promotion strategy. The following example explains why:
Let's say you are running a promotion in two separate stores that cost you $3000 each to run. In store A, your expected sales are $4,000, you end up selling $6,000 dollars worth of product — but when you factor in the $3,000 cost, you actually lost $1,000, making the promotion a bust. In store B however, your expected sales were only $1,000, you sell $5,000, and after factoring in the $3,000 cost, you have a lift of $1,000. This caveat matters big time, as a perceived increase in sales isn't always what it seems to be.
Paying close attention to incremental sales data is really critical to ensuring your promotional spend isn't going to waste and that your promotional strategy doesn't just seem successful, but that it actually is.
Don't Forget the Consumer
A final tactic for gaining advanced insights into your promotions is to take a holistic approach to data and frame your data in context with consumer behavior, trends, and psychology.
For example, if you find that your promotion of a discounted product is selling well in stores but is cannibalizing the sales of your previous best seller, this might mean your shoppers are less willing to shell out the cash you usually ask for, which could be hurting your overall success with them. If you do a promotion in one territory that does extremely well, but fail to stress test it in another before going all in, you may find that the shoppers in that territory just don't react the same to the promotion.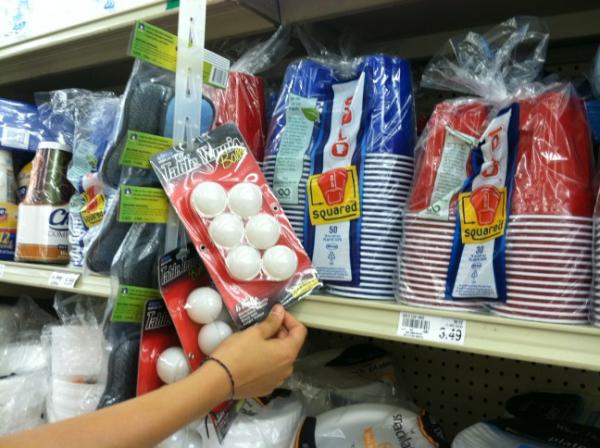 Both of these scenarios have to do with consumer behavior, and the experts over at Aptaris say "while predicting product sales is critical, predicting sales by customer segment is essential… Integrating behavioral and attitudinal information to create a consumer-centric view of your data establishes a clear path for leveraging customer science and predictive analytics."
Measuring the success of a promotion doesn't always rely entirely on how much you spend on it, or what material you use, or how long the promotion lasts for. It has to do with the careful planning, monitoring, and analysis of many different factors. Take into account the tactics mentioned above, and you'll be able to ensure your promotions are always a hit.
Melissa Sonntag
Melissa is a recent graduate of Northeastern University and a content marketing specialist at Repsly, Inc. She is committed to applying her skills in order to bring value to Repsly readers and customers. Outside of work, Melissa enjoys practicing yoga, making music, and anything dog-related.