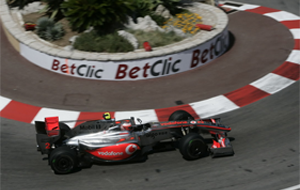 Moore's Law says that computing power doubles every two years. While this is not an actual law of physics or nature, but rather more of an observation of the rate of advancement of technology, Moore's Law does seem to be pretty accurate. It is no wonder that tools and techniques across almost all businesses are constantly being updated, the turn-over and introduction of new products is frenetic, and the marketing tactics executed by retail merchandising teams need to be constantly fresh.
The window of opportunity that companies have to secure a solid win at retail is constantly shrinking, and the ability to execute hyper-efficiently is more important than ever. In addition, the ability of a retail execution team to recognize, report and react to competitive changes in the marketplace in real-time can be the difference between the success and failure of a product in any market.
Retail teams need to be extremely agile in order to create and maintain a competitive advantage. Here are 3 key strategies to making sure that your team is as crisp and effective as possible:
Enable real time communication: Not just the ability message reps in the field, but the ability to see the data that they collect in an organized and meaningful way, and in real-time. Outfit your reps with mobile technology that sends their reports back instantly, and gives you an instant view into compiled and organized data. This way you will now immediately if your tactics are being executed, if they are having an impact and if there are any shifts or trends developing in the competitive landscape.

Eliminate administrative burdens: Your reps should be in the field making sure that your products are positioned to win, not organizing paperwork or filing activity reports. Make sure that your reps have the tools that they need to always know what activities they should be executing, and that all of their data reporting occurs as part of those activities, in the flow of their normal work, not as an after the fact compilation of notes that they need to write up and send in periodically. Collecting and reporting data in-the-moment makes it more accurate, and eliminates unproductive reporting time.

Build in flexibility: Because change occurs so rapidly, particularly in retail, you need to be able to adapt and adjust in real time. The system that you use to get instructions to your reps, to update instructions and forms, and to assign tasks needs to be flexible enough to make changes easily, and connected enough to deploy those changes instantly. Without this kind of responsiveness, your field organization will always be at least a step behind.
Implement these strategies to build a highly agile field force that acts, reacts and performs at peak performance and you'll remain on the leading edge of retail, and be able to keep up with Moore's pace!
Matthew Brogie
Mat Brogie is part of the founding team, and CEO of Repsly, the world's leading solution for high performance retail execution teams. Mat has spent the past 15 years of his career focused on bringing technology enabled business solutions to the consumer goods industry, having implemented solutions for tens of thousands of field reps at companies such as Coca-Cola, Procter & Gamble, Pepperidge Farm and hundreds of others.