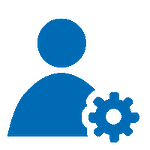 The tech world is ever evolving, coming up with countless solutions to make your business faster, more organized, innovative, and overall more competitive. When things are going well, it is easy to get comfortable. Maybe a new solution comes along in your industry, but your company is doing well, you already have an effective internal system, and integrating a new tech solution is time consuming and costly. It may seem reasonable to reject this innovation at the time, but complacency in the tech sphere can cause even the biggest businesses to crumble. Before you know it, all of your competitors will have adopted whatever instrument you chose to wait on until a more necessary/opportune time. Fortune writer Gary Little calls this "getting Uber-ed," you want to avoid it, and early company disruption for innovative technology is how you can.
Being aware of and implementing new technology early on can save your business from obsolescence. The "getting Uber-ed" example refers to the taxi industry's neglect of innovations like cloud computing, real time data, and mobile. Today, consumers are accustomed to being able to do everything on their mobile device. However, to get a cab you still had to look up a phone number and call a cab company who would dispatch the next available cab to your general location as described during the call. This did not cater to the use of mobile, real time data of exact consumer location, and was inefficient. Many cab companies chose not to innovate, Uber did and has made traditional cab companies almost obsolete. Uber knows where you are, what drivers are close to you, where you want to go, and with your Uber account it doesn't even matter if you have your wallet on you. Additionally because Uber was the first app of its kind to market, it landed deals with other apps like OpenTable who offer the "Ride There with Uber" feature for their restaurant reservations. Uber is the quintessential example of why you want to innovate often and early to stay relevant in your market.
It is not always easy to know when the market is going to shift, or when it may be time to innovate. In the Harvard Business Review, Cisco CEO John Chambers notes that a good way to anticipate market transition is through your customers. Listen to the things your customers want, innovations that they are considering making, and go from there. He notes as a mistake Flip cameras, which were mobile, high def, tapeless video cameras. Around the same time Cisco acquired Flip, Apple revealed that iPhones would also be able to take high def video, but one step further, they were sharable socially on the cloud. In this, Apple listened to its customers and targeted the immensely popular social trend of being able to quickly share content on media platforms. Chambers' sentiment from the article can be summed up in this quote, "even great companies are imperiled if they miss a market transition."
Today, keeping up is not always enough. There are huge advantages to being the first of your competition to market with a new, more convenient tool. To stay ahead, be aware of new tech advances in your industry and what your customers are looking for. This will ensure that you don't "get Uber-ed."
Amanda McGuinness
Amanda McGuinness is a Content Marketing Journalist at Repsly. A social media expert and avid writer, she believes in creating fresh, creative content to build brand awareness.