"Try to learn something about everything and everything about something"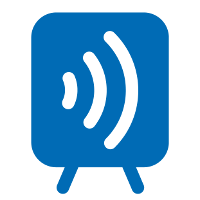 Field-Based Organizations are watching the industry advance and change at a remarkable rate. Keeping up with new technology, managerial practices, and best practices in every area of your organization may seem overwhelming or impossible at times, but the truth is, staying up-to-date can be absolutely painless. Subscribe to the following blogs, either by email or your favorite RSS reader, and take a few minutes a day to find a piece or two which grabs your attention. Staying knowledgeable just got a whole lot easier.
Although many may see this as a more general blog, HBR regularly puts out content specific to field-based organizations such as this article on sales cycles and trends. Beyond sales, readers can expect many management-related articles focusing on employee satisfaction and team composition.
Focusing on Field Service and new technological innovations in the industry, the MSI Data blog puts out new content nearly every day which relates to Field Activity Management. This includes servicing, merchandising, sales, and more.
If this list were based solely on volume of content, HubSpot would blow every other blog out of the water. Luckily, HubSpot carefully curates every piece that they publish, and offer a diverse selection of articles on field-based sales, team building, managerial tactics, and more. With three blogs available in three different languages, HubSpot should be a regular visit from anyone looking to better their field-based organization.
Intuit's management & productivity blog, The Fast Track offers a regular dose of easily digestible material, focusing primarily on communication, leadership, collaboration, and management. What's more, The Fast Track offers a plethora of free e-books, templates, and other materials for managers and field reps to better themselves and their organization.
The U.K. based Field Service News offers a breadth of information on field logistics, new technologies affecting the service industry, and managerial advice relevant to the industry. Their fantastic resource page provides users with case studies, infographics, and more.
A thought leader in category management, Toby Desforges focuses on managing the relationship between managers, team members in the field, and retailers. For fantastic advice on merchandising strategies, relationship management, and the evolution of retail, check out Mr. Desforge's blog.
Steve Keating is a professional with nearly 30 years of sales management experience, something his writing certainly conveys. Regular pieces on how to motivate and lead teams, are complemented by sales strategy articles. Check out Mr. Keating's work on both twitter and his blog if this peaks your interest.
A blog focusing solely on remote workers, Wifi Worker Bees was cofounded by Dereck & Kathleen Curry to offer employees and managers solutions to common problems faced by field-based and decentralized organizations. Writing about the best technology and tactics for on-the-go workers, Wifi Worker Bees is a great resource for both field reps, their managers, and business owners alike.
Straying from the managerial trend, Wasp Buzz instead focuses on best practices for inventory management and supply chain logistics, and their subsequent effect on small business profits. A remarkably good blog for an often under-discussed topic.
And of course, it would be silly for us to not mention our blog. The Repsly Field Activity Management blog offers a combination of industry-specific articles for third party merchandisers, CPG companies, medical suppliers, luxury goods producers, food and beverage companies, and a wide variety of general management and team-building pieces. To top it off, we offer complimentary templates, e-Books, and guides in our resource center.


There are hundreds of blogs which cover the pain points of field-based organizations, but the 10 above do it particularly well. Follow these influencers on twitter and subscribe to their blogs—you may not even realize how much you're learning.