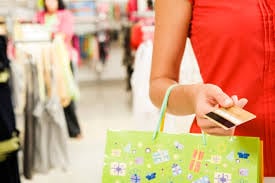 This week, we spoke with Tammy Katz, CEO of Katz Marketing Solutions and Adjunct Professor of Brand Management at The Ohio State University about retail strategies for small business. Here are three pieces of advice for small businesses aiming to build engaging and profitable relationships with retailers.
1. Perform Market Tests
Katz said any brand in conversation with retailers needs to "help them think through why they want this product." To make a more compelling argument, Katz said it is imperative that even small business leaders perform market tests of their product. Market tests have other benefits as well, such as creating buzz about your product and receiving helpful feedback from your first consumers. The scope of the research does not necessarily have to be large, as long as the findings presented directly correlate with the needs of the retailer in the category in which your product will be sold. Some managers seeking affordable tools to perform market tests have used retail software for small business that provide a platform for reps to gather insightful consumer data.
2. Know Your Ideal Retailer
Katz also warned small businesses in the process of retail expansion against signing on with every retailer interested in their product. There are a few key reasons small businesses should turn down some retail options. For example, a retailer may simply be too large for the production your organization can meet. "Not being able to fulfill orders is a disaster," said Katz. Along that same logic Katz said "as seductive as one huge account can be, it's good to have distribution in more than one place." By spreading into many different locations, a small business can avoid the risk of a major fallout. Businesses should also avoid retailers if the location degrades the image of your brand or it is a location your target consumer does not usually spend time.
3. Share Your Story
Small businesses in retail are in a position to attract attention to their brands like never before. Not only do the power of social media enable businesses with less capital than their big business counterparts to spread brand awareness, an increasing amount of consumers are "shopping small" and opting out of large corporate stores. Katz said strategic leaders in the smaller arenas should take advantage of small business media organizations. "These people are looking for stories, and if yours is compelling enough, it can really get attention." In doing so, leaders should ensure that they have a story with a personal angle to create connections with consumers.
Building brand recognition and developing retail strategies in small business can be a challenge, but with the tools at leaders' disposal today it can be achieved. Keep in mind these three points of advice from Katz: perform consumer research, choose partners wisely, and have a meaningful story to tell. To keep up with Katz's insights, follow her on twitter at https://twitter.com/katzmktg or at www.katzmarketingsolutions.com