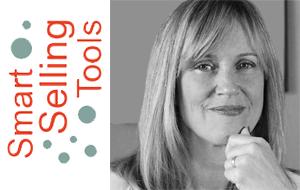 Sales guru, Nancy Nardin, recently wrote a post called Sales 3.0 The End of The Road for The Autonomous Sales Rep describing today's salespeople as empowered to act on their own, while "managing many resources, activities, and accounts." We agree, that to have truly effective sales teams, you must empower them, but at the same time you must give them the resources so that they are still able to effectively communicate while managing.
What makes this new era of Sales 3.0, according to Nardin is the technology, smartphones and tablets, that allow us to share more information to more people while on the move. One of Nardin's points for mobile effectiveness is:
"Use text messaging and message "billboards" so salespeople have no justifiable reasons for not communicating with regularity. Stimulate and encourage the exchange of ideas and 'out-of-the-box' initiatives. Actively support the development of teamwork and solidarity to elevate the level of a 'shared' spirit of success across the board."
At Salespod [Now Repsly], we couldn't help but feel like she was talking about our software on mobile devices and tablets. Within the application is built in messaging for entire sales teams to communicate, whether they are messaging between managers or other sales representatives. Field representatives are able to check in at locations, add information to client accounts, and message other sales representatives.
We think Sales 3.0 is a beautiful thing! We believe sales representatives should be empowered to make decisions on the fly while promoting efficiency. That is why we built Salespod [Now Repsly]. At the same time, in many ways a managers job has shifted from instructions to finding tools that can automate and encourage efficiency. It is really a combination of technology and a great team that is creating stronger sales teams, something we think Narcy Nardin hit the nail on the head regarding.
Jenna Hannon
Jenna Hannon is a Canadian born technology marketer and writer living in Silicon Valley. She is currently Strategic Communications at Fanhattan, advisor at Treasure Data. Jenna is also an adrenaline junkie; as a kiteboarder, skateboarder, snowboarder and surfer.