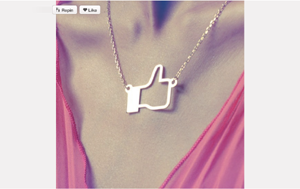 This week we have an amazing guest post by Ann Buechner, a copywriter who specializes in technology products, who gives us some great insights on why social media is female dominated and how to leverage this audience.

It's hardly newsworthy to note that it's a woman's world on Pinterest, or "Reddit for girls" as one male friend pointed out, or "nail polish, weddings, and cookies" as my husband claimed. Yes, Pinterest users, or "Pinners," skew feminine (58% - 97%, depending on which report you'd like to believe), but don't let the dismissive attitudes by the non-Pinners fool you: Pinterest is a force to be reckoned with, especially when it comes to driving sales. Pinterest's intuitive, visually appealing interface, in which every image tracks back to the original source, is basically an interactive catalogue. Furthermore, as The New York Post reported, Pinterest users are nearly twice as likely to purchase an item posted there than they are to purchase an item they see on Facebook.

So, are you Pinterested yet?

Here are some great tips based on Kaila Strong's terrific article over at Search Engine Watch.
Hold a contest. For example, Sephora ran a great sweepstakes this spring, in which Pinners were charged with creating a new board in the Hair and Beauty category entitled Sephora Color Wash and choosing a color to build the board around. The first Pin had to be the specially-designed ColorWash logo, and all other Pins to had to be tagged #SephoraColorWash. At least five of the Pins had to come from Spehora.com. The winners received a $250 gift cards.
Conduct market research. Use Pinterest to gauge interest and reaction to new products or services.
Feature your customers. Strong points out that this is particularly valuable if you have a fashion-oriented business. I can also see this working out swimmingly for cafes and restaurants (customer of the week!) and design studios (before and afters).
Offer fresh presentations. A personalized approach to client interactions may be just a pin away. Pinterest's almost entirely visual style lends itself to more than just eye candy. Strong notes that the site's format is a fantastic forum for narrative boards, as well a great way to visually brainstorm with customers.
Sell. By adding a "$" symbol to any Pin description, Pinterest will create a price banner for it. Simple as that.