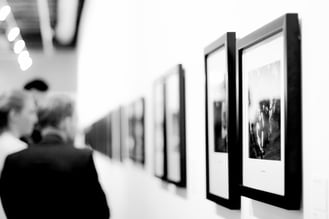 When it comes to mobile CRM software, there is sometimes a pre-conceived notion that it is only really useful in those industries where reps in the field are stocking shelves every day or are setting up specific merchandising displays.
If the above notions mirror your own, the following examples may surprise you.
These four industries are all very unique in what they offer, yet each has found varying uses for some form of field management software.
Without further ado, here are five industries where mobile CRM software is (often unexpectedly) being utilized.
1. Dog-Walking
An industry that reportedly took in $937 million in profits last year, the dog-walking industry is made up of nearly 22,000 employees, and at least that many dogs. So why use mobile CRM dog walking software in this field? Pet owners want to see that their animals are getting the care and respect they deserve, and utilizing mobile CRM software allows business owners and managers to see exactly where dog-walkers are taking the animals, and to take photos and notes on each trip, documenting the services that they offer.
2. Gas Stations
While family-run gas stations may utilize the software in different ways, bigger chains use mobile CRM software to monitor multiple locations and keep track of KPI's that are important to them, such as service levels, quality control and customer satisfaction. The ability to quickly synchronize data from multiple locations at a central point of management means that data is always up to date, and problems can be addressed before they become a more serious issue.
3. Construction and Mining
Construction sites and mining operations are expensive endeavors with many moving parts, and keeping track of every aspect of a project can be a difficult task. Many companies in these industries have adopted mobile software and are using it to document individual employees, projects, or service levels on machines. Another major reason why businesses involved with construction are quickly adopting new management software is the high cost of paperwork. In the heavily regulated construction industry, printing out and copying multiple forms for a single worksite—much less multiple custom jobs—is not at all efficient in comparison to the easily created digital forms offered by mobile CRM software.
4. Cable and Satellite T.V. Providers
An industry with thousands of customer service representatives, cable and satellite TV. providers are now equipping many of their reps in the field with mobile devices loaded with management software. Leveraging the right technology, reps are able to quickly and easily document each customer interaction and the specific actions performed at each location. Taking geo- tagged photos of each completed visit enables managers to see where their reps are at any given moment, and provides evidence that can help employees should customer complaints arise.
While these four industries may not be the primary users of mobile CRM software, the fact that they are utilizing it at all begs the question: What other industries can leverage mobile management software and further optimize their operations? The possibilities are endless when dealing with such versatile software that can adapt to nearly every situation.