Angry or confused faces.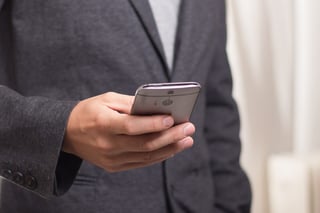 That's what most team managers and business owners can expect to see when they first introduce a field representatives monitoring system. After seeing the proof that careful and ethical monitoring of field representatives increases productivity, and looking meticulously at a number of different software options, managers will inevitably be upset when their team is not onboard with the plan. Similarly, field representatives who felt that they were performing their jobs to the best of their abilities and were not doing anything wrong may feel as if they are not trusted by their manager.
So what should field team managers do to avoid the above scenario?
1. It's Not You, It's Me
The first job of the manager in this situation is to explain to the field team that the reason for introducing employee monitoring software is not to catch anyone messing up or slacking off. The whole point of monitoring software is for a business to be able to quickly adapt to any situation which may arise. The ability to see where employees are at any given time means managers can send a new rep to a location when someone's car breaks down, they can make sure their field representatives are ok if they are not on their way to the correct customer, and they can further optimize routes and field territories by looking at how long each rep takes visiting each customer.
2. We've Got You Covered
It happens far too often. The customer says one thing happened while your field rep is saying something else entirely, and without some kind of workforce tracking software, deciding who's right can be a tough call for managers to make. If managers can monitor exactly where their field representatives are while they are working, both the manager and field rep will have proof that they have done their job as expected. In the case that the customer is correct and the field rep never made it out to see their customer, the manager can call the field representative before the issue arises and find out why they aren't there. No matter what happens in these scenarios there will exist proof to make a decision and protect whoever is correct if the manager or business owner is using workforce tracking software.
3. It's Your Time to Shine
Building off of the last point, being able to monitor employee location and performance makes it clear who is performing well and who isn't doing their part. Employees who are dedicated to their work and are performing well want to be recognized for what they do, and are often frustrated at having to share praise or rewards with team members who are slacking off or underperforming. According to this study by VitalSmarts, about 25% of all employees put in extra hours at work as a result of a slacking coworker. What's more, 4 out of 5 of those employees say that their work performance declines when they have to cover someone else. Workforce tracking software gets rid of the guesswork and allows the top performing employees to feel valued the way they should.
4. Bye-Bye Paperwork

With a workforce management solution in place, managers can often give field reps the ability to use their mobile devices for account management in the field. This means substituting electronic forms for paper ones, giving employees a way to photograph or record their work, and in many cases, giving field representatives the means to track their hours and mileage. All of these things make the job of the field rep easier and less tedious—very few employees will ever say that the best part of their day is filling out piles of paperwork attached to a clipboard.
5. We Succeed Together
Although this is up to the discretion of the field team manager or business owner who is implementing the software, in many cases the significant savings or additional profits gained from a workforce management solution can be passed on to employees. Managers may want to offer incentives to top-performing employees, either in the form of a bonus or by offering a prize. Acknowledging that the field team will receive some of the benefits from the workforce management solution will make integrating the software that much easier.When field representatives understand that the implementation of a workforce monitoring solution is for the benefit of everyone, and not just management and business owners, they will be far more understanding and even excited about adopting the new software. Companies that take the time to consider the thoughts of their employees will notice that the trust in the organization is not shaken by the introduction of such a solution, and that many employees will appreciate their efforts being recognized.