Field marketing is an effective way of engaging with consumers and raising brand awareness, but the variety of responsibilities and actions it entails can seem overwhelming to anyone new to the field. Someone who works in field marketing can perform any combination of field marketing tasks, and the positions differ from each other across the board.
Still, there are a few very specific goals and activities that are the cornerstones to field marketing. If you are confused on what this type of marketing is all about, check out the below infographic for a clear explanation of the basics of field marketing!
What Is Field Marketing?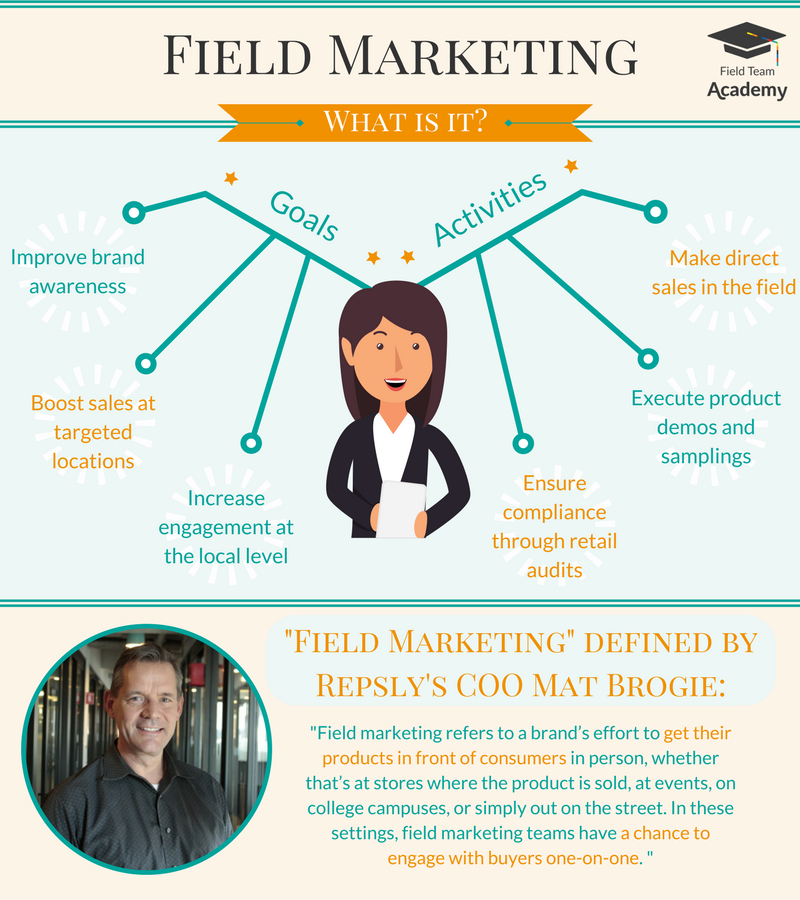 Share This Image on Your Site
Melissa Sonntag
Melissa is a recent graduate of Northeastern University and a content marketing specialist at Repsly, Inc. She is committed to applying her skills in order to bring value to Repsly readers and customers. Outside of work, Melissa enjoys practicing yoga, making music, and anything dog-related.