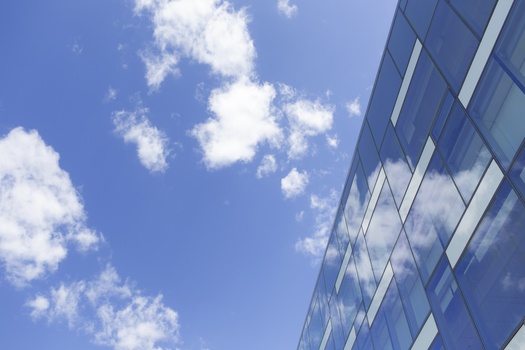 Trending: growth over cost-cutting. According to a study published by the Harvard Business Review, in recent years, top executives have been focusing efforts on growing their companies rather than minimizing costs. This newfound aim has inevitably come with a shift in priorities. Today employee engagement ranks third in the top priorities of business leaders behind excellent customer service and efficient communications, according to the Harvard Business Review's survey of over 550 business leaders.
While the term 'employee engagement' may sound mushy and irrelevant relative to more concrete metrics like sales, it is in fact crucial for growth. "It's about giving people the tools they need to succeed in their careers, which in turn drives the outcomes that we're seeking in the marketplace," says VP of talent management at Newell Rubbermaid, Mike Rickheim. "When people have the tools they need to succeed, feel good about their personal growth opportunities, and receive the appropriate rewards and recognition for their contributions, it's a win-win proposition," he continues.
Like all good things, high employee engagement does not come easy, and companies have a long way to go as only 24% of surveyed leaders felt that their employees were engaged with the company. Nonetheless, those who invest a great amount of time and energy into it will see the desired results. So now the question is, how?
Employee engagement cannot be completely quantified, but we can come close enough using anonymous surveys. These surveys should be specific, and go beyond whether an employee is satisfied or not. For example, think about factors that affect employee engagement and ask questions like 'how many times this week have you received recognition for your work?' or 'which of our company goals do you feel you have contributed to through this project?' Make sure you give your employees ample time to complete the survey and remind them to take it seriously.
Once you are able to gauge employee engagement rates, you can measure them against business performance metrics. In the early stages of analyzing employee engagement, most business leaders are comparing the rate of engagement against employee and customer satisfaction. Other standards that are less common include revenue growth, churn, and percentage of new businesses from existing customer referrals. Many companies are attaching specific KPIs to their employees in different fields. Director of human resources at LG Electronics USA, Bernard McGovern says that at LG, "Those in revenue-generating or influencing positions have revenue or profitability KPIs, while everyone else has service KPIs, measured quantitatively by sending out goals and targets."
Seeing the current low percentage of employee engagement and employee engagement's high level of importance, we need to find a way to increase the engagement. Survey respondents say the following are some of the most important drivers of employee engagement: recognition or reward for high performers, a clear understanding of how an individual's work contributes to the company's strategy, senior leadership updates, well communicated company-wide business goals, and individual staff goals aligning with corporate goals. Forbes contributor, Christine Comaford, says trust is the key to increasing employee engagement. This trust comes from leadership following through and acting on leadership feedback, employee incentives being aligned with the company's mission, and proper task delegation.
While improving employee engagement is still in its beginning stages, it is a trending concept that many major executives are catching on to. These leaders highly value their talented employees, and as such, work hard to assist them so that they can do their job to the best of their abilities and produce great results for the company.
Aya Tsuruta
Aya Tsuruta is a Content Marketing Journalist at Repsly where she covers sales and marketing content through a creative lens. In addition to writing for Repsly, she is a frequent contributor to the music blog, Indie Music Filter, and BC magazine, the Gavel.