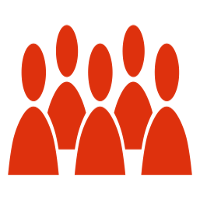 Dealing with conflict is an unfortunate inevitability for any business, whether large, small, or at the startup phase. Being able to resolve disputes between employees is one of the most important facets of a managerial position—something small business owners are usually very familiar with.
What makes many CPG managers and business owners unsure and uncomfortable however, is when conflicts arise between employees and customers. While there are a number of managerial tactics which address this very issue, it is possible to avoid employee customer conflict entirely by leveraging the right technology.
Using mobile Field Activity Management Software allows representatives operating in the field to document their work in real time on their tablets or smartphones, sending data back to managers and collecting customer responses and information. For example, a cable or satellite television provider who has representatives installing equipment at client locations can ask their employees to document every step of their work. This might mean taking a photo of the hardware installation, another photo verifying that the equipment is operating correctly, and finally completing a custom form about the specific client situation. All of this data can be sent back immediately to field team managers who can verify that everything is correct, or address potential problems immediately.
What about when a customer contacts management, complaining that a representative did not come at the scheduled time?
Leveraging the right technology allows employees to "check-in" with management by using the GPS function on their mobile device. This lets managers see where their employees are on a map, and how far away they are from a work-site at any given time. If for whatever reason an employee cannot make it to the client location, it becomes simple for managers to re-route the next available representative in the same area to complete the job.
Even with all of this evidence pointing to a correctly completed job, there may still arise a situation where the customer is not satisfied with what they receive. The final feature which is available in some Field Activity Management Software--and which will help to avoid this exact situation--is electronic signature capture. Using a stylus or their finger, customers can verify that all the work performed has been completed to their satisfaction, eliminating any doubt that that the finished job was insufficient. Signature capture can be used for everything from price audits to purchase orders from clients, and gives employees and managers peace of mind.
In the above ways and more, technology is acting as a great mediator of conflict. There is no worry that Field Activity Management Software will be biased toward one party or another when disputes come up, and this makes the job of the manager or business owner easier and more comfortable, eliminating the awkward and demoralizing process of choosing the customer over the employee. In an era of business where the "customer is always right", employees will respect a leader who is willing to back them up when they are not in the wrong.