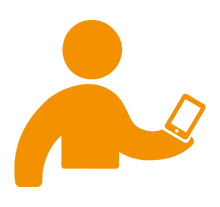 For managers wanting to monitor employees in the field, it may seem that a quick photo documenting a client visit or displaying the day's work is enough proof. Smartphones and tablets are now commonplace in those industries that involve employees working in the field, and the ability to quickly reach out to employees and discuss what they are doing at any given moment is a welcome tool for the vast majority of managers. Even with these technologies, there are plenty of instances where employees manipulate their environments to appear more productive than they actually are.
The Problem
Think about, for example, employees whose positions involve merchandising at retail locations. While snapping a picture with a smartphone may eliminate the need for performance review and allows managers to quickly address any issues they have with product displays, there is nothing stopping employees from using older pictures of similar displays, or even setting up similar environments at home and never visiting retail locations. In scenarios such as these, businesses are not only paying employees for work that they are not performing, but are also providing little to no merchandising for retailers—something which can cause working relationships to deteriorate quickly.
There's no accountability built in to the operation described above, and while most employees won't take advantage of a manager using this system, there will always be the bad apple who does.
The Solution
Geo-Tagging.
Photos that have location information embedded within ensures that every employee is where they need to be, and most managers already have the capability to use such software. Any smartphone or tablet that comes with GPS technology has the ability to send geo-tagged photos if the correct software is used. Managers can find this technology included in most field activity management software and can use it to monitor their employees without being overbearing. Additionally, employees can attach notes or tags to pictures to make it easy for managers to sort through them and find older displays if the need arises.
Adapting to technology should be one of the primary responsibilities of a field team or remote team manager. Being able to stay competitive with other businesses in the industry means evolving with consumers and asking for the best from your employees. If managers want to ensure that their team is performing all of their duties to the best of their abilities, adopting photo geo-tagging should be a high priority.