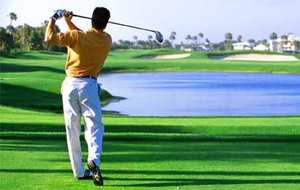 With the proliferation of SmartPhones and all of the technology that they encompass, there is almost nothing that goes undocumented about what a person does anymore. Reps might not be tweeting about their field activities, or vining their client visits, but their phones are certainly aware of where they are at all times… and that means you can be too. There are many utilities available for tracking the location of employees or company assets (like vehicles, cell phones or tablets) that can be surrogates for tracking employees themselves. But why would you want to know where your reps are at all times of their work day? Here are a few great reasons to do just that!
Accountability: If your reps know that you can see what time they arrived at their first client visit, where they were when they filled out a market survey, and when they completed their last official act in any given day, they are much more likely to start earlier, visit more customers and work to the end of their shift than if they are 'unsupervised'. This is certainly not true for 100% of reps, but field managers (particularly those that have 'carried a bag' themselves) always have a nagging feeling that reps could be more accountable.
Efficiency: Having accurate information about how many stops a typical rep makes in a day, and the order in which those visits are made, management can devise more efficient territories, and can coach reps on how to more effectively manage their routes.
Market Analysis: Since feet on the street represent one of your more expensive marketing efforts, being able to accurately correlate field activity to sales results is one of the more important bits of analysis that you can do. If you can't be sure that your reps are making the stops that you assign to them, or spending the time in the market that you expect them to, then you can't know how effective the strategy of having field reps really is.
If you are worried about your field reps feeling like 'Big Brother is Watching', just remind yourself that you are monitoring the activities that you are paying for, and that there are plenty of excellent business reasons for you to know exactly what is going on in the field.
Matthew Brogie
Mat Brogie is part of the founding team, and CEO of Repsly, the world's leading solution for high performance retail execution teams. Mat has spent the past 15 years of his career focused on bringing technology enabled business solutions to the consumer goods industry, having implemented solutions for tens of thousands of field reps at companies such as Coca-Cola, Procter & Gamble, Pepperidge Farm and hundreds of others.