Between 2007 and 2009, 8.8 million jobs and $19.2 trillion in household wealth were lost. The causes of the Great Recession of 2008 are numerous and in continuous debate. As we begin to list probable causes—incorrect balance sheets, factitious mortgage loan applications, incomplete data relating to systemic risk—they all boil down to one simplified term: bad data—data that is either incorrect or incomplete.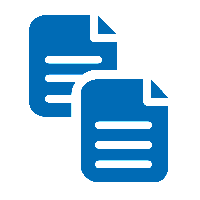 Now let's bring bad data down to a smaller scale. The other day when I received my paycheck, I decided to splurge a little and purchase a new pair of dress shoes. I walked into DSW—splurge is a relative term—with a specific shoe in mind. Of course, they were out of my size. As I headed towards the exit, discouraged from my unsuccessful outing, a different pair of shoes caught my eye. They were even better than the ones I was looking for. I went home happy that day, while the brand that I was originally going to buy shoes from suffered a loss.
On average, retailers lose 4.1% of revenue due to out-of-stock issues. The root of such issues often lies in bad data; out-of-date, inconsistent, or incorrect. Case in point, bad data is crippling.
When executives and managers make decisions based on this data, they are led into the dark, with their companies following right behind them. In a recent study, Information Age found that 79% of workers in the UK, Sweden, Germany and the UAE have had to make decisions without complete data at some point in their career, and a shocking 14% do so on a daily basis. Employees at PwC estimate a significant $1 million to $10 million is attached to certain business decisions. A high rate of ill-informed decision making coupled with high-stake decisions is a recipe for loss.
Consequences of bad data extend far, from losses due to declining customer satisfaction to additional costs for correcting the false data. For field representatives, out-of-date incorrect information on clients can destroy client relationships and satisfaction. For all businesses, the most detrimental consequence of making uninformed decisions is a devaluation of some of the most critical assets of a company - its accountability, integrity, and reputation. A company's reputation is one of the most difficult things to rebuild once it has been torn down.
You wanted to hear the bad news first, right? So now here's the good news: by being proactive and utilizing the right tools, your company can build immunization against bad data. First, a simple, easy-to-use software with high functioning organizational capabilities to pool all of your data is necessary. Beyond having a single repository for all relevant data, executives and managers must be able to monitor quality control of their field representatives' work.
Are reps properly tracking and inputting all relevant data? If the claim is yes, what concrete evidence is there to prove it? Furthermore, is there a way to manage both data pooling and employee quality control together? The answer is yes, and it lies in Field Activity Management software. Field Activity Management software allows distributors and brands to track all details relating to business transactions including the location that it took place, stock units and prices, the duration of the transaction, photographic proof, and more. The software is applicable to many different types of industries—not only retail. Remember, bad data can affect all businesses, large and small. Don't let it run your company into the ground.

Aya Tsuruta
Aya Tsuruta is a Content Marketing Journalist at Repsly where she covers sales and marketing content through a creative lens. In addition to writing for Repsly, she is a frequent contributor to the music blog, Indie Music Filter, and BC magazine, the Gavel.