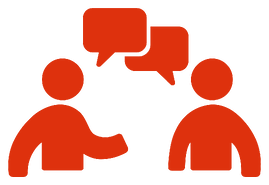 With more and more companies adopting dispersed field teams, there is an increasing need for efficient team-building exercises which lend themselves specifically to such groups. The bonds that employees form in the office are often made around the water cooler, or on a lunch break, and in the case of virtual teams, no such opportunities exist. If managers want to optimize the performance of their reps in the field, they should take action and create opportunities for those employees to develop bonds. A team which knows each other on a personal level is more likely to feel accountable for carrying their own workload, and will be more supportive of their coworkers when they need help. Following these few easy strategies can make all the difference in a team that rarely gets the opportunity to interact with each other.
1. Set up a coffee date.
An inexpensive way to let employees interact naturally, managers should pick a day where schedules are least hectic, and offer the team the opportunity to meet for coffee or lunch. Sending each of the virtual team members a small gift card will raise morale and give the employees to meet face-to-face and chat about work, personal life, and anything else. Those lunch chats that office employees regularly have are non-existent for virtual employees and it is the job of a team leader or manager to enable these kinds of interactions.
2. Utilize social networks.
There is a plethora of tools available for the manager who wants to enable employees to socialize outside of work. Use Facebook, Twitter, Instagram, or any other network that may be applicable to get virtual employees talking. Create a page for all employees to communicate on and run small contests or games that keep things light and keep employees interested. Additionally, managers may want to create a page on Yammer, the social network for businesses which allows casual inter-office socialization.
3. Create a team calendar.
For employees in the office, it may be common knowledge that John's son has his violin recital at 5 and isn't available, but virtual employees can often be left out of the office conversation. Creating a calendar which integrates work and personal commitments of employees is a great way to both avoid conflicts of schedule and for employees to share bits and pieces of their personal life. If employees are comfortable with sharing parts of their personal life in such a manner, team leaders should look for ways to expand on this strategy.
4. Give virtual employees shared learning experiences.
Offering employees the opportunity to attend conferences and seminars together can be a great way to build a rapport between virtual team members. Even virtual conferences give employees the chance to interact with each other and share a common experience. This can be a great jumping off block to get employees talking for the first time, as they review the key take aways from the event.
5. Set up instant messaging.
While it should not interfere with work, giving virtual employees an avenue for instant messaging is important, and is usually fairly easy with the right field management software. Allowing employees to chat freely will build trust between team members and leaders, and build strong bonds between employees. As long as it doesn't get carried away, instant messaging should help virtual teams grow together and aim at common goals.
Whether managers choose to use one of these strategies or all of them, creating some form of social interaction between virtual employees is a necessity in the modern workforce. Virtual employees will quickly become disenfranchised and demoralized if they are constantly alone on the job, and are kept away from workplace bonds that motivate employees to work towards long-term goals. Team leaders should ask employees how they feel about integrating social strategies into their work days and act accordingly.