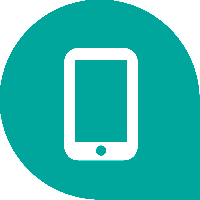 For small and medium sized businesses (SMBs) with field reps, there has never been a better time to utilize software tools to maximize profits and productivity. A growing number of software companies have emerged on the market with services aimed at growing SMBs, and the trend for integrating them is on the rise. But how do you calculate which software is the best for your SMB? Choosing the right software can be a challenge, as a full implementation could alter your daily activities and more importantly, your bottom line. To make an informed decision make sure you are choosing software that:
1. Fits Your Needs
Business owners and managers all too often lose focus in their search for software. Some software tools like CRM, offer an expansive set of abilities ranging from sales and marketing to financial analysis. That sounds great, but when the user interface presents so much data that users are overwhelmed , it's no wonder business owners said employee resistance was their biggest challenge with CRM implementation.
SMBs need a software tool that allows them to solve their most pressing issues. For a team of reps in the field, issues probably revolve around territory management, consistent merchandising audits, or rep accountability. The right software choice will address these issues head on, with solutions that make reps' and managers' lives easier, rather than more complicated. Also, be sure to inquire how flexible the tool is, so that when your business does grow the solution will be able to scale to meet your future growth.
2. Fits Your Hardware
A great software choice is only as good as the hardware you use to implement it. SMB trends show an increasing amount of business owners using a BYOD (Bring-Your-Own-Device) hardware strategy. Employees prefer to use their own phone at work because they understand the ins and outs of their device and how best to manipulate it to do work tasks. In fact, nearly 80% of workers in high growth countries said the BYOD strategy helps them do their job better.
One issue some businesses run into when implementing software is the discovery that their hardware is not compliant with the tool they've chosen. With smartphone penetration at 50% now and on the rise, it is likely that if you implement a BYOD hardware strategy that your employees will bring in the needed devices for your software choice. A COPE (Company-Owned-Personally-Enabled) strategy will often leave you with outdated, expensive hardware. Pairing a simple, effective software solution with a BYOD hardware strategy will make both your reps happy and simplify deployment.
3. Fits Your Budget
This is the most important consideration of all as it directly affects your bottom line. There are a number of costs to consider when implementing software. One major cost business owners often forget about is the cost of training. The more complicated the software is, the more time it's going to take for your staff to adopt it, which takes managers away from performing core tasks. Additionally, SMBs should be calculating the cost of software in relation to hardware. Allowing your reps to bring in their own devices will save money both in training and will eliminate the need to pay for mobile device plans, which can cost up to $30 per rep, per month. Freeing up this room in the budget will allow you more flexibility in your software choice.
While there are several costs to keep in mind, most business owners don't want to move forward with a software choice until they have hard numbers in front of them. They will want to know how the software will directly affect their bottom line. While this can be challenging to calculate, there are many ROI (Return on Investment) calculators available to help with this task.
Moving Forward
The road to software implementation doesn't have to be a difficult one. By considering up-front costs, employee acceptance, and budgets, you can avoid the potential pitfalls from choosing a software solution that doesn't fit your SMB. Software advances have helped many SMBs launch themselves into periods of sustainable growth with higher revenues. It's all about choosing the right software for your specific problems. By finding and implementing software that fits your needs, hardware, and budget, you can ensure the choice you're making is the best for your business.