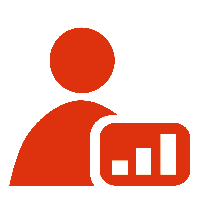 In an recent Inc. article, MeetAdvisors founder Adam Fridman cited scaling as one of the four biggest worries for business owners in 2015. As the economy begins to recover, more small and medium sized businesses (SMBs) are being given the opportunity to scale upwards. This positive change presents its own unique set of challenges, and businesses need to be prepared to meet them. One of the best ways to intelligently scale your business is through the use of a software solution. Here's how:
1. Build a Better Team
Young businesses often begin staffing employees that naturally fit in at the beginning. However as the company grows, it is crucial to consider how each key team member fits into the overall vision moving forward. Experienced entrepreneurs say scaling with the wrong people is one of the biggest mistakes growing businesses can make. Seeking out the right talent for a growing SMB is easier now with the insight offered by software solutions.
It is likely that owners of scaling companies will want to continue with some of their current staff. These individuals fit the company culture, understand where it's headed, and provide solid results. You'll often hear owners tell their star employees "I wish I had 100 employees like you." With a solution like Field Activity Management software, this can be a reality. Many software tools can rank employees by sales, client visits, and/or audits. By clearly seeing who the top performers are, business owners can seek out staff with similar skill sets, attitudes, and focus to ensure a reliable staff as they grow.
2. Competing with Quality Service
Another common mistake that SMB owners make when scaling up is competing with lower prices. While this can be an effective strategy, it can also lead to what Sujan Patel (VP of marketing at When I Work) calls "a race to the bottom," that not only lowers price but also the quality of the product and the business. He instead suggests competing with exceptional customer service as a way to stand out in a pool of scaling SMBs. To raise the overall quality of service, it is important to remember the value of personalization.
One area to step up service quality is with business partners. It is imperative that they feel individually valued. For example, CPG (consumer packaged goods) businesses rely on retail partners to provide a platform for their product. To attain and nurture these relationships, employees need to be constantly informed and sensitive to the retailers' potential problems as well as any changes they make. By leveraging Field Activity Management software, employees are able to see notes their co-workers have left about clients on their mobile devices via the Cloud. This way, employees will always be aware of any complaints or changes, leaving the partner feeling personally cared for.
3. Growing by Limiting
When businesses grow, the focus is generally on expansion, which leads to an expected amount of complexity. Yet, as a Harvard Business Review article says SMBs should "approach scaling as a problem of both more and less." This simply means that as revenue grows and production rises, there are bound to be old practices that are holding back the productivity of the company on this new level. Scaling SMBs should make sure to remember the value of simplicity in the midst of complex growth.
One of the most common areas of unnecessary complexity in business is extraneous communication. This is especially true for businesses with dispersed field teams. Various messages are sent to employees each day including project instructions, updates, client notes, product changes, etc. And when these are sent in a mix of text messages, emails, and phone calls, some messages can get lost. To simplify communication, businesses should leverage a Field Activity Management solution which allows them to send all messages inside one tool in real time. That way, employees can have access to any communication they need at any time, and managers can ensure their directions have been received in a timely and efficient manner.
Growth is challenging for an organization of any size, and small businesses have an even harder time because they lack the capital and support that back large organizations. However, with the proper strategies and tools in hand, growth can be a realistic goal for any SMB. Through the intelligent use of a solution like Field Activity Management software, scaling SMBs can staff with confidence, provide outstanding service, and trim outdated processes, launching them securely into a sustainable period of growth.

Erin P. Friar
Erin Friar is a Content Marketing Journalist Intern at Repsly, Inc. and is completing a Journalism degree at Suffolk University. She is a master of grammar and is passionate about creating fresh content to help foster efficiency and overall success in small businesses.