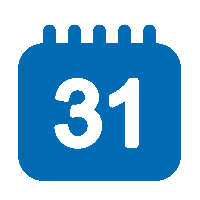 Black Friday is behind us, Cyber Monday is no more, and Green Monday has gone. So what's left for retailers?
A whole lot actually.
But to better understand how we can capitalize on what is left of the 2014 holiday shopping season, we need to take an objective look at holiday shopping trends from seasons past and begin to prepare for those that will come. The behavior of shoppers and retailers alike have shaped this time of year into a unique experience for retailers and suppliers. So how did this all start? Let's begin with our first spirit - holiday seasons past.
The Spirit of Seasons Past
Black Friday itself is an older tradition than most would imagine, though it began in a far more conservative manner than the Black Friday we know today. In the late 1800s and early 1900s, many Thanksgiving Day Parades were concluded with the appearance of a Santa Claus figure, signaling the beginning of the holiday season. In order to garner early publicity before the shopping frenzy began, many department stores like Macy's took the opportunity to sponsor these parades.
In 1939, nervous that a shortened holiday shopping season would halt the economic recovery, President Franklin D. Roosevelt issued a presidential order that Thanksgiving be moved to the third Thursday in November. While this proclamation only survived two years, during years where there are five Thursdays in November, we still celebrate Thanksgiving on the fourth.
The day after Thanksgiving continued to evolve into the holiday shopping bonanza we know today. The economy improved and consumer spending rose dramatically. In fact, it rose so much that police in 1960s Philadelphia began referring to the day as 'Black Friday,' the day where the streets were clogged and order seemed lost in the city. The phrase stuck, and retailers began capitalizing on the new moniker.
Fast forward to the mid 2000s. Retailers are enjoying the continued success of the holiday but are beginning to fear the rise of a new competitor - Amazon.com. From 2006 to 2012, consumer Black Friday spending rose from roughly $360 per shopper to around $410. Even an economic downturn didn't drastically change consumers' spending habits. However, something strange happened from 2011 to 2013. Consumer spending rose and fell, but online shopping continued to rise. Retailers began to offer Cyber Monday deals, competing with online giant Amazon. Walmart, Target, and many other big box stores began including Cyber Monday headlines in their Black Friday flyers, informing consumers of additional savings to come.
What does all of this mean today?
Source: Wall Street Journal
The Spirit of the Present Season
This year, Black Friday weekend showed a significant decline in sales, falling 11% from last year's figures according to the National Retail Federation. The Federation also projects total spending per consumer to drop 6.4% to $380. So what's the good news? Black Friday is still the biggest shopping day of the year. 86.9 million shoppers hit stores for the Black Friday weekend this year, and nearly 34 million of those shoppers went out on Saturday - specifically to take advantage of 'Small Business Saturday.' This is great news for both small retailers and organizations trying to get their new product onto more retailers' shelves.
Online sales fell alongside in-store spending, down 10% from last year. Even with this drop, online spending still made up close to 42% of shoppers' total budgets, the majority of that spending taking place on Thanksgiving day and Black Friday itself. If allocating resources toward an online marketplace isn't possible, businesses should attempt to get their products into department stores. Walmart & Target took the lion's share of business this year, with electronics retailers such as Best Buy taking a close second.
Wondering how to best advertise your product? Circulars and emails are still your best bet according to the NRF survey. However, to best compliment this strategy, businesses should make sure their websites are reactive and mobile-friendly, since almost half of all shoppers use their phones or tablets to look for more info on Black Friday sales.
Still not happy with Black Friday? Maybe Cyber Monday will cheer you up. According to an IBM benchmark report, sales were up 8.5% from last year. The mobile shopping trend continued with Cyber Monday, with 42% of all sales taking place from a phone or tablet. Interestingly enough, although the amount of users browsing on a smartphone more than doubled that of tablet-users, those shopping on a tablet computer spent more total than their small-screened counterparts.
According to the above report, the health & beauty, home goods, and apparel industries all saw significant growth on Cyber Monday, with home goods seeing the largest rise in sales. Overall, this holiday shopping season has shown an increase in mobile activity, with tech-savvy consumers beginning to enter the workforce in greater numbers. That being said - retail is far from dead, so producers should be persistent in their physical and online channels, offering consumers both options and marketing accordingly. How exactly will these changes in the shopping landscape affect the biggest spending weekend of the year going forward?
The Spirit of the Future Season
For producers and retailers, the reality of the future is far less ominous than the classic Dickensian depiction, but still carries a warning. If the idea of a holiday shopping experience is to survive, big-box retailers, small businesses, and producers themselves will need to adapt to the fluctuating mentality of consumers. An omnichannel retail experience is no longer a luxury to consumers - it is an expectation. All reports suggest that the largest consumer group at the present, 18-35 year olds, want mobility. They want to be able to browse items on their phone, receive email updates and coupons that can be scanned in-store, and want mobile payments and alternative payment options to be readily available.
The holiday season should no longer be isolated to one weekend after Thanksgiving. Spreading out sales over an extended period of time allows consumers to browse more often, creating the opportunity for more loss-leader style sales. Heavily discounted electronics, apparel, and health products will get consumers on your website or in your store, and it is vital to use that opportunity to sell additional product.
There is great opportunity right now for small retailers to gain a competitive edge over retail giants. Consumers want convenience at all times, and they want to know that they are getting a great deal. Flash sales, daily deals, and price comparisons are incredibly popular today, and the retailers who find new ways to embody the spirit and excitement of the holiday shopping season will see increased sales, consumer support, and growth.