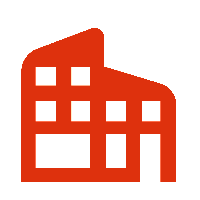 Anyone who has ever developed a product for retail understands how frustrating and confusing it can be to actually get the product on store shelves. For CPG (consumer packaged goods) organizations, they can rely on online resources where the process of bringing a new product to retail is explained. While it can still be a daunting task, there are a plethora of articles describing how to approach and negotiate with even the largest of retailers. Why then, does it seem like there is no information available regarding how to break into the luxury goods market?
Exclusivity.
Along with the fact that there are far more consumer good retailers than luxury goods department stores, the luxury goods market operates under an entirely different culture than other goods. Lord & Taylor, Nordstrom, Neiman Marcus-- these stores pride themselves on their brand image of high quality and exclusivity. If you want to sell your product on the shelves of these luxury retailers, there are certain steps you will need to take.
1. Find the Buyers
Luxury retailers who sell a variety of brands often operate through independent buyers. These individuals are tasked with finding brands that match the standards and image of the retailer. While small boutiques will often have one buyer (the owner), larger luxury retail stores will often have an entire team of them. This means performing the necessary research to get yourself in contact with a buyer.
Most of the time this is as simple as calling the corporate number on the company website and asking to speak with a buyer. In some cases however, further action may need to be taken. Trade Shows can be a fantastic way for fashion designers specifically to network with respected retailers. Contacting attendees well in advance of the actual show and inviting them to come take a look at your product works remarkably well, and even if one of the large retailers doesn't pursue your product, the exposure gained from such shows can generate sales from smaller boutiques and medium-sized businesses. Make sure to secure a location which suits your brand so that you are not overlooked or entirely missed by retailers.
2. Negotiate The Terms
Once you've met with a retail buyer, you'll need to have the terms of sale ready. This can be an in depth process, and is worth asking about before actually meeting with the buyer. Organizations will expect your product to adhere to their policies-- this includes returns on unsold products, keeping your product in stock, and having the appropriate sales history.
Returns-- Most retailers have an unsold product policy, requiring manufacturers to buy back a certain percentage of merchandise that isn't purchased within a certain period. What manufacturers may not know however is that often luxury retailers will have much higher unsold terms-- sometimes requiring manufacturers to buy back 85%-90% of their product. The reasoning behind this? Since luxury goods are not commodities there is very little guarantee of sale. You will need to be confident in your product and be willing to take risks if you want to have any chance of entering prime retail space.
Inventory Management-- Retailers expect that any serious inquiry from a manufacturer will come with stock assurance. This means that you need to have a system in place to monitor your inventory. There are real-time systems which cost upwards of $10,000. While these may be an effective solution, they can vary from retailer to retailer and become cost-prohibitive to smaller manufacturers. Consider sending representatives or regularly visiting the retail location yourself to check stock using Field Activity Management software. Affordable cloud-based software offers close to real-time results when coupled with effective reps in the field.
3. Be Early and Don't Give Up
Luxury retailers often forecast sales and trends months in advance, so you will want to get your product in front of a buyer sooner rather than later. For example, if you have designed and produced a line of premium winter coats, don't wait until October or November to meet with buyers. It is very likely that they negotiated for and purchased this year's inventory in early June or July, and you will be in no position to negotiate.

If luxury buyers don't pick up your product on the first meeting, keep trying! Keeping open relationships is vital to success in the luxury industry where networking is king. Ask for advice from buyers on how to tweak your product and terms and arrange to meet again at a different time. Approach each negotiation well-prepared and with a solid product, and before you know it, your product will be on the shelves of big-name luxury retailers.