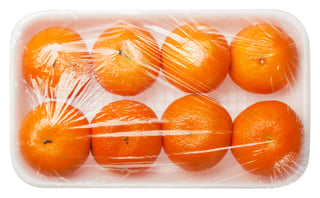 Good packaging is an invaluable asset for any company that produces physical goods. Packaging design relays a message to consumers about not only the contents inside of the package, but also about what your brand represents. In addition to a creative design, there are particular considerations that need to be taken into account when it comes to food product packaging. With careful foresight, your food product's packaging can help garner brand loyalty and ensure high sales.
Protection
Product packaging in the food industry is unique in the sense that it must allow the contents inside to stay fresh and safe for consumption, even after long hours of shipment and distribution. For this reason, certain products will require specific types of packaging materials that protect them against temperature, manhandling, etc. Frozen food, dry grocery items, and perishables each need a different type of packaging to maintain freshness. It is also important to choose a packaging material that will withstand contamination, writes Entrepreneur contributor Anand Srinivasan. Regardless of the packaging material chosen, businesses need to be aware of the Food and Drug Administration's regulations so as to avoid getting into legal trouble down the road. Become familiar with the information that is required by law to be printed on food product packaging.
Budget
Packaging doesn't come cheap. In fact, packaging costs typically account for 8-10% of overall product costs. In addition to production costs, shipping and distribution costs may be affected based on the packaging materials a businesses chooses to use. Inventory costs that are based on the size of a packaged product will differ based on a product's packaging design. If your business cannot afford its ideal packaging design, don't get discouraged. Srinivasan cites an example in his article "The Many Factors to Consider When Deciding the Best Packaging for Your Food Product" that demonstrates how packaging can evolve to become more sophisticated as a business grows.
Trends
As with any other industry, packaging in the food industry is affected by various trends that develop and gain prominence. For example, eco-friendly packaging is taking off with great popularity in multiple industries, including food and beverage. In order to remain at the front end of cutting-edge design, it's wise to stay on top of what your competition is doing. Doing so will provide insights as to what elements of design are standard for certain products, and what can be improved on. There are software solutions available with data collection functions that enable field representatives to audit competitors' activities using geo-tagged photos and customized mobile forms. While it is certainly important to be innovative in your packaging design, deviating too much from widely-recognized norms can actually confuse consumers and drive them away from your product. Therefore, during your packaging design process, try to strike a balance between being creative and being familiar.
Related: How to Design Sustainable Product Packaging and Save Money
Brand Personality
A product's packaging design should reflect the brand image of the company that manufactured it, and food product packaging is no exception. Make sure that the packaging chosen for your business's food product appeals to your target audience. As previously mentioned, your business's packaging design shouldn't deviate too much from universally-recognized norms, yet it should help your brand differentiate itself from others. Packaging design can convey how sophisticated or how simple your brand is. Take the example of Nantucket Nectars, a popular juice company with a national presence. Company leaders decided to package the juice in glass bottles as opposed to plastic ones, making the beverage seem like a more premium product in comparison to competitors. The condensation that develops on glass bottles also makes the drink appear as a refreshing thirst-quencher on a hot day. Small details like this, in conjunction with others, collectively contribute to the presentation of a brand's personality in the finished packaging design.
The way a product is presented can be the determining factor between your brand being purchased over another. With regards to packaging in the food industry, there are unique considerations that require forethought in order to prevent products from being tainted before reaching the end-consumer. Keeping these factors in mind and being creative in your design can draw in your target market and have a positive impact on your bottom line. For more information on this topic, download Repsly's free Best Practice Guide for Effective Product Packaging.
Victoria Vessella
Victoria is a Marketing Associate at Repsly, where she leads the company's P.R. and social media efforts. You can also catch her prepping for slew of exciting industry events. A New England native, Victoria has spent time living in Italy and traveling throughout Europe before settling back in Boston. When she's not planning her next trip, V is probably tasting wine or brushing up on her Italian.