Before you can set up a display, run a promotion, or vie for the best shelf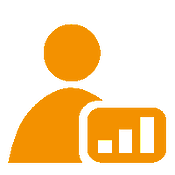 space, you have to show up to the retailer meeting. When busy, it is something so secondary that it can easily be overlooked, hiding in plain sight. Field reps can get so bogged down with the difficult tasks of remembering stats, competitive price rates, and successful promotions that they neglect their calendar. This is when things get messy and productivity drops. It is important for reps to keep track of their busy schedules so as to maximize productivity. Developing a system for scheduling can save field reps the stress that comes with fear of missing a meeting, and can give managers peace of mind that clients are being taken care of within a reasonable amount of time. Here are a few tips to maximizing account management through an organized schedule.
1.) Always have your schedule handy. In a business where customer service is key, you want to make sure that if a customer wants to meet, you can quickly access your availability to set up a time. The most effective way to do this is to have your schedule saved to your mobile device. Moreover, have your schedule saved in the cloud. With the cloud, you can view your calendar logging into your account from any device. Then when extenuating circumstances occur, the phone dies, or coffee spills on a laptop, you aren't left in the lurch.
2.) Use a 2-way scheduler giving your manager access to your calendar. Allowing your manager to see where you are and where you plan to go expedites your communication. Rather than having to set up a call to ask about prospective client meetings and see if you have checked in on a certain customer, management can simply look at your schedule and see your weekly/monthly agenda. Furthermore, if a manager sees that a rep is not taking care of a certain client, they could easily add that meeting to their schedule, knowing when the rep will be in the area from the shared schedule. The same goes for managers adding meetings for new leads, etc.
3.) Keep track of missed or cancelled meetings so you can reschedule them promptly. Have a system to indicate that a meeting has not been completed. Consider implementing software that can monitor or notify you of missed meetings. Being sent a reminder, or having a visual cue, like color-coding in your calendar will ensure that the next time you look at your phone or computer, you remember what was cancelled and who to reschedule with.
4.) Keep track of how long each meeting lasts. Every time you go to a client meeting, note how long you are there. Some clients will be more demanding than others, and you will be in those locations longer. However, if you keep a log and are able to have a rough understanding of how long each client meeting will take, you can factor that into your scheduling. From there you can visit more locations each day using your more accurate time estimates. Additionally, keeping track of how long you spend on each client can help determine the quality of the client. If they spend too much of your resources with little return, you may want to consider a new arrangement.
Keeping track of all of these various organizational capabilities can be challenging. It may be beneficial to find a field activity management tool or field CRM tool. Effective versions of these tools will include. all of these capabilities within one easy app as well as other helpful features outside of scheduling. Software solutions can also assist sales reps in streamlining administrative work. A SiriusDecisions study notes that field reps waste 64% of their time completing administrative work rather than selling. Expediting administrative work and organizing your schedule will make you more efficient in general, giving you more time for sales meetings and check ins.
Amanda McGuinness
Amanda McGuinness is a Content Marketing Journalist at Repsly. A social media expert and avid writer, she believes in creating fresh, creative content to build brand awareness.