Businesses take a risk when they introduce new product lines or alter their marketing strategies. Although these practices are designed to promote sales and brand awareness, they can sometimes do more harm than good. Continue reading to learn more about some past branding mistakes committed by corporate giants that can be fatal for your business.
1. Deviating from Your Brand's Familiar Image
Change can be a good thing, except when it undermines your brand's integrity and confuses your customers. Entrepreneur contributor Sujan Patel advises in his article "7 Stupid Branding Mistakes Your Small Business Is Making" that every time you deviate from your stated brand guidelines, you dilute their power by some small amount. By doing this, you're essentially introducing a new brand image to your customers, which diminishes the strength of the association they already had with your brand.
As with deviation, rebranding can reduce customers' recognition of and loyalty to your brand if it's not done properly. Take the example of international clothing retailer, Gap. In 2010, the company introduced a new logo in an attempt to become more modern and appeal to a "hip" crowd. Gap failed to acknowledge who their target market was, which is people who prefer classic clothing and are uninterested in trendy styles. As a result of its rebranding efforts (which only lasted two days), loyal customers lost their connection with the brand. As with the example of Coca-Cola, understanding how the brand resonated with customers and delivering them what they wanted would have prevented Gap from making this error.
2. Capitalizing on Catastrophe
Businesses need to be conscious of the associations between their marketing messages and consumer sentiment. This includes abstaining from downplaying the severity of natural disasters and other tragedies. In a Hubspot blog post titled "8 of the Biggest Marketing Faux Pas of All Time", author Amanda Sibley recalls a social media debacle perpetrated by clothing giant Kenneth Cole. A tweet was sent out from the company's corporate Twitter account in 2011 that read, "Millions are in uproar in #Cairo. Rumor is they heard our new spring collection is now available online. . ." The company chairman who wrote the tweet was referring to the political turmoil that was going on at that time in Cairo, Egypt. His insensitivity sparked immediate negative backlash against the company.
A similar scenario occurred in 2012 when clothing retailer Urban Outfitters sent out a promotional tweet with reference to Hurricane Sandy. The tweet stated, "the storm blows (but free shipping doesn't!)". Outraged followers bashed the company for its tasteless approach to marketing. The lesson to be learned is that while catastrophe can generate heavy social media traffic, it's in a business's best interest to avoid capitalizing on such events for promotional purposes. Doing so can ultimately drive consumers away from your brand and create negative buzz about your company.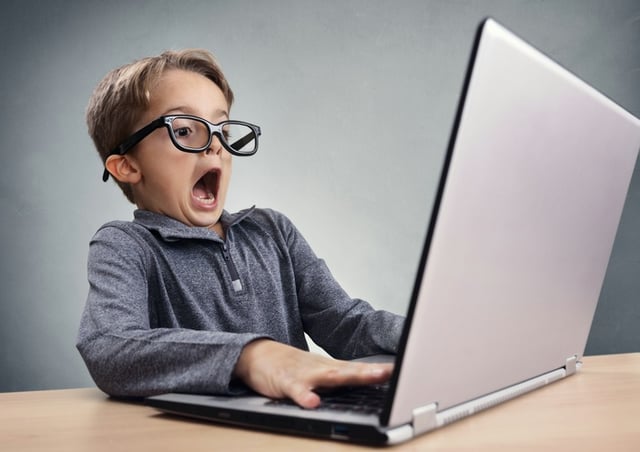 3. Not Realizing Your Brand's Reach
In his article, Patel warns against the dangers of not policing how your brand is being utilized by third parties. It can be detrimental to the health of your company if competitors are using a logo that is similar to yours, or if websites are referring to your brand without linking back to you. Businesses should get in the habit of monitoring their brand's usage by others in order to preserve a positive public image.
Businesses also shouldn't underestimate the power of their brands' online presence, especially on social media platforms. An example of a social media marketing campaign that ended in disaster is Timothy's Coffee 2012 Facebook promotion. The company promised anyone who "liked" its Facebook page a 24-pack box of single-serve coffee. Unfortunately, the company couldn't handle the demand generated by its promotion and product stock was depleted in only three days. Timothy's announced two weeks later that free coffee was only available on a "first come first serve" basis. Customers were outraged and proceeded to post nasty comments on the company's Facebook page and various blogs. This example demonstrates that before implementing a social media marketing tactic, businesses need to prepare for the response it will provoke.
Branding mishaps can damage your business's reputation and result in a loss of customer loyalty. Companies can better retain their current customers if they do not stray away from their original brand image too drastically. Businesses should also be aware that any online posting is subject to criticism from the public. Finally, companies should do their best to oversee how their brand is being represented by others and follow through with any online marketing campaigns. Although large corporations have survived after harming their images, small and medium sized businesses usually cannot afford to do so.
Victoria Vessella
Victoria is a Marketing Associate at Repsly, where she leads the company's P.R. and social media efforts. You can also catch her prepping for slew of exciting industry events. A New England native, Victoria has spent time living in Italy and traveling throughout Europe before settling back in Boston. When she's not planning her next trip, V is probably tasting wine or brushing up on her Italian.