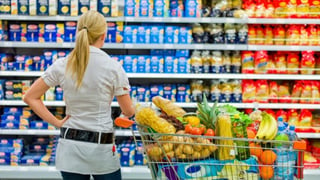 Developing the perfect retail packaging is a difficult prospect for many small food and beverage businesses. Protecting and transporting a product while maintaining an aesthetic appeal is not as simple as it may seem, and there are many variables to take into consideration before production actually begins. For small and medium businesses looking to expand their product presence into new retail outlets, one of these variables - size - is absolutely critical to success.
Although in many cases the product itself will dictate the size of retail packaging, there should be serious consideration towards reducing package size in those instances where it is viable. Why does it matter?
Recent studies suggest about 21,000 new food and beverage products are introduced to the market each year. Approximately 1/3 of those new products are picked up by major chains, and the rest struggle to find their niche.
In order to be one of these chosen few who displace another product, manufacturers need to prove to retailers that they can be more profitable than their established counterparts. In order to accomplish this, manufacturers need to prove that they can do one of two things: Drive up profits, or bring down costs.
Bringing down costs may mean providing a more cost-efficient supply chain process than competitors, offering significant discounts to retailers, or taking over some aspect of promotion that the retailer was previously responsible for. While these are all great strategies, the difference in profits from established brands will often outweigh the savings a new product can promise retailers. This leads brands to pursue the other strategy- driving up profits.
There are three ways in which this can be accomplished:
Sell lower quantity with higher margins: This strategy works particularly well in niche markets where there are low but consistent sales. Retailers often find this approach off-putting because if something happens within that niche that drives down sales, profits plummet.

Sell a similar quantity with higher margins: This is the most obvious choice for retailers, but can be difficult for emerging brands to pull off. Unless by some miraculous event the emerging brand has surged ahead of large competitors in their industry, an additional cost to the manufacturer is required. This may mean giving a discount to the supermarket or chain where product penetration is desired, or it may mean increasing promotional costs to bring sales up to competitor's levels.

Sell more product at lower or similar margins: Though not the intuitive first choice, this can be a fantastic tactic for emerging products with some sort of established sales history. Carrying additional products can sometimes be a hassle for retailers, but if the profits outweigh the costs or the manufacturer covers a portion of the increased costs, it can be an attractive sale
But to carry additional products, don't you need to buy additional shelf space?
This is where product size and form come into play. If manufacturers can fit more of their product into the same space as a competitor - whether horizontally or vertically - and maintain sales, then they are at a distinct advantage.
There are more factors than size alone to take into consideration. Consider the fact that most shoppers buy the same way they read- left to right. Horizontal retail packaging may help your product more than vertical, but this should be carefully monitored by the organization.
Another common misconception - eye-level is not always the best location for a product. Heavier items and products targeting children have been proven to sell better on lower shelves.
Growing businesses need to think carefully both about what retail markets they want to try breaking into and also what it will take to enter them. In some cases, it may simply not be profitable to enter large chains, and smaller local businesses can serve as a springboard and a place to build sales history. Whichever direction you decide to take the product, developing retail packaging with the product, customer, and retailer in mind will build advantages necessary for success in the current competitive landscape.