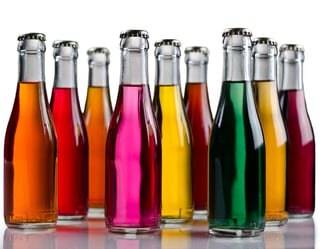 Carol Spieckerman, President of NewMarketBuilders, spoke with us this week about three key trends that emerging beverage brands should keep an eye on in 2015. Check out what Spieckerman had to say about the changing beverage retail landscape and how new businesses should navigate it.
1. Retailers as Media Platforms
Spieckerman stressed that retailers are going through a time of significant change, as they will increasingly operate more like media platforms. By this, she means that retailers are moving away from simply being a place to purchase products and focusing more on content marketing through channels like social media, and focusing on what Spieckerman referred to as "the digital rethinking of physical retail." According to Spieckerman, "retailers have never been more open to outside ideas" from prospective brand partners as they realize that they can't do everything for themselves, particularly when it comes to executing multi-touchpoint content plans. In the highly competitive beverage industry, a business that can provide guidance to specific retailers on branding strategies along with insights beyond point-of-sale data will stand out from the competition. Not only does this knowledge show that your business has an eye on the future, it demonstrates that you are aware of each retailer's specific goals.
2. Private Brands as Leverage
Spieckerman also noted the ongoing push for private brands. She said that beverage businesses too often make the mistake of ignoring this "elephant in the room" during conversations with retailers. Instead of pretending the private labels do not exist, she suggested that brands use them as leverage. She said "getting shelf space is no longer the only end game" for beverage brands. Spieckerman said beverage brands will stand out by researching retailers' private brand portfolios and looking for ways to "promote synergy" with them. To create sustainable growth, beverage businesses need to stop ignoring private brand growth and instead create strategies to prosper alongside it.
3. Blurring of Food and Beverage
Spieckerman also called the retail landscape of 2015 an "highly opportunistic environment," as the lines between food and beverage products continue to blur. "There is a lot of hopping between food categories and beverage categories, these days" said Spieckerman as smoothies, meal replacement drinks, and other products gain traction. Rather than seeing this as just more competition, Spieckerman sees it as an opportunity for beverage businesses to expand into new categories. Suppliers that can demonstrate knowledge of more than one category will be more compelling partners for retailers in the end.
If your beverage brand is vying for more attention in 2015 remember that retailers need you more than you may know: to plan content strategies, not just product placement, to support their brand strategies, not just complete against them, and to provide multi-category insights as lines continue to blur. For more information on Spieckerman's retail strategy, speaking and training services, visit www.newmarketbuilders.com and follow her insights on Twitter at https://twitter.com/retailxpert.
Erin P. Friar
Erin Friar is a Content Marketing Journalist Intern at Repsly, Inc. and is completing a Journalism degree at Suffolk University. She is a master of grammar and is passionate about creating fresh content to help foster efficiency and overall success in small businesses.