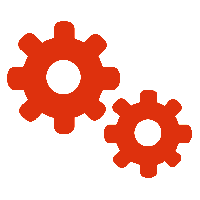 In third party merchandising, client satisfaction is key. Since clients can choose from numerous, competing companies, third party merchandisers are under added pressure to perform well. To stand out from the crowd, you need a software tool which focuses on key tasks, provides a smooth adaptation period, and comes with a reasonable price tag. Some SMB (small and medium-sized) businesses have looked to traditional CRM software tools to reach this goal, with little success.
CRM tools emerged on the market in the late 90s, with the aim of simplifying business sales, marketing, and financial analysis. When Salesforce.com was introduced as the first authority on CRM, business owners flocked to it. The problem was, while traditional CRM seemed to grow big businesses, it failed SMB businesses. At its introduction, Salesforce.com was the only tool of its kind, so when businesses purchased it they ended up with more features than they needed. Today, businesses can research for and compare numerous softwares that are made specifically for their industry. There are thousands of sofware to choose from. In particular, Mobile CRM, is a popular choice for retail merchandisers because of its ability to leverage SMAC - social collaboration features, mobile, analytics and cloud storage, as well as the simplicity of implementation and use.
Here's a few reasons why third party merchandising companies are looking into mobile CRM rather than traditional CRM tools.
It's apples and oranges
Salesforce.com and other traditional CRM softwares exclusively focus on sales, marketing, and analysis. While financial strategy is vital to success in business, third party merchandisers have more specific needs. For example, one of the most important things successful third party merchandising businesses do is prevent Out-of-Stock instances. When your reps spot an OOS occurrence, it's already too late. A study done by Procter and Gamble found that OOS causes significant harm to brand image. Clients want third party merchandisers who solve OOS problems before they happen.
In order to get the most out of a software investment, third party merchandisers need a tool that keeps track of product stock both on the shelves and in storage in real time. Since CRM tools focus on evaluating marketing strategies after the fact, businesses can only see the effects of OOS after the damage has been done. As a rule of thumb, prevention is always better. To perform at their best, third party merchandising field reps need a tool that will enable them to stop OOS instances before they happen.
It's too complicated
Nearly 83% of business owners said employee resistance was their biggest challenge with traditional CRM implementation. All the capabilities that companies like Salesforce.com offer are impressive and do serve a purpose for financial analysts in large businesses. But field reps aren't analysts. They don't determine pricing margins or create profit projections. Take a look at some of Salesforce.com's examples of a mobile user interface and consider if your reps would accept it into their day-to-day duties.
Third party merchandising businesses work with people. From clients to co-workers to customers, field reps spend their day with people and for people. They need a tool that has a simple interface, so they can get their overhead work taken care of and spend more time on customer and client relationships.
It's expensive
When the allure of software solutions began with Salesforce.com, businesses started to consider the cost of investing in them. The cost of traditional CRM tools today varies widely. A comparative analysis by SUGARCRM found that traditional CRM can cost anywhere between $360 and $10,000 per year. Although, according to the analysis, the low-cost options offer only limited capabilities.
Small medium businesses can only afford to invest in software which will bring in more profit. Unlike major corporations, SMBs don't usually have a big financial backing to lean on if an investment falls through. A survey done by the IEEE Computer Society found that only 10% of businesses who implemented traditional CRM reached a "high level of enterprise integration." Since third party merchandising companies have limited resources, they have to ensure their investments are worthwhile. If there is only a 10% chance of sustainable growth from traditional CRM, third party merchandisers should be looking into more reliable software options.
What is the alternative?
Traditional CRM is an effective tool for large, established companies who have financial analysts focusing on numbers. However, it falls short for SMB businesses looking into a software investment that will cater to their specific needs. For third party merchandising businesses with reps working remotely, Mobile CRM software is one of the best alternatives.
Mobile CRM allows for specified tasks that third party merchandisers need to get ahead, like easy and thorough retail audits that prevent OOS instances. Additionally, Mobile CRM software is often designed for specific types of solutions, like digital forms and GPS tracking. These solutions often exist at prices that are significantly lower than traditional CRM. Prices for Mobile CRM software run between $30-500 per year. Since traditional CRM was introduced 15 years ago, businesses have been heavily investing in complicated software, leaving many SMB businesses disappointed. For third party merchandisers, and other SMB businesses, it's time to reconsider traditional CRM and begin the search for more appropriate software solutions.

Erin P. Friar
Erin Friar is a Content Marketing Journalist Intern at Repsly, Inc. and is completing a Journalism degree at Suffolk University. She is a master of grammar and is passionate about creating fresh content to help foster efficiency and overall success in small businesses.