In-store product placement is an essential part of being successful in the CPG and retail industry. With all the different brands out there, the competition for attention is fierce, especially with so many new brands trying to compete with established ones.
Believe it or not, your company's product displays and layout strategy can have a powerful influence on a consumer's decision of whether or not to purchase your product. A strong understanding of in-store product placement can be the difference between selling a few units and selling a couple hundred units of product. In this guide, we will discuss everything your team needs to know about in-store product placement.
What is In-Store Product Placement?
In-store product placement is the art of determining where your products appear within a retailer through planning, negotiation, and design. It also concerns the spatial analysis of shelving and the use of planograms, which are visual representations of product shelving that help merchandisers maximize capacity.
Effective in-store product placement will boost brand recognition and maximize sales. Factors to consider when formulating a strategy include where the majority of the foot traffic is in the store, the size of the store and the shelving available, and what items are also being sold in your category. Additionally, in-store product placement consists of strategies employed by field marketing and sales teams such as the organizing and tracking of placed products and the restocking of shelves that become empty.
Shelf Placement
Getting your product into a store is a massive achievement, but, it's just the first step in a longer process. Not all shelves are created equal, and it is no secret that eye-level shelves and endcaps are among some of the best locations for being seen by shoppers. Since your product probably won't start off with premium shelf space, negotiating with retailers is a must for brands looking to improve their placement. But with all of your competitors fighting to occupy those same prime locations, how can your brand set yourselves apart from the competition? Selling a partnership instead of just your product, leveraging data (more on that later), and making a long-term pitch are just a few of the ways to get started.
Retail Product Placement
Paying for space, paying to stay, and paying to limit rival shelf space are easier for companies with bigger reputations. For newer brands, fighting for prime real estate on the store shelves is much more challenging. To avoid "new product failure" in retail product placement, we've got some tips below:
Co-brand your display

Target a failing competitive brand

Know your unique prime shelf real estate

Consider the broker option

Build clout

"Eye level is buy level"
Supermarket Product Placement
Supermarket product placement is a game within itself. What seems like a harmless trip to the grocery store actually turns into a labyrinth of fresh produce, toiletries, and other necessary goods. This can lead the consumer to buy things they didn't necessarily come to the store for, and your product could be one of those things. Understanding how supermarkets layouts work will be another tool in your arsenal when negotiating with retailers on how and where to place your product.
Slotting Fees
Slotting fees are the payments companies make to retailers to have their product featured on the shelves. In addition, paying a slotting fee allows a company's product to be officially entered into the retailers' inventory system. However, slotting fees do not include any promotional or pay-to-stay fees. Those are separate payments that a store can charge after granting you shelf space. There are a few stores that no longer charge slotting fees, but most convenience stores and grocery giants still do.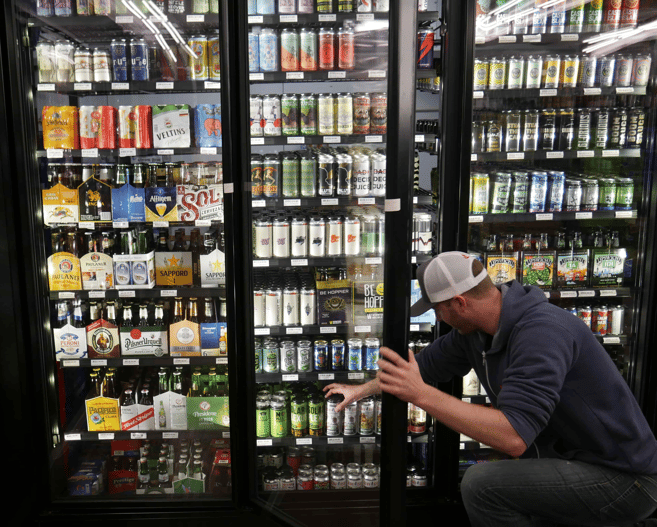 Data-Driven Product Placement
It's great to feel confident about your product placement plan, but the sure way to know your strategy is producing results is to track its success using real-time data. The three types of data brands should be collecting are observational, activity, and sales data.
Observational data concerns the qualitative information your reps are compiling from the field.
Activity data corresponds to the actions your teams take in the field regarding the number of store visits they make or the actions taken while in stores.
Lastly, sales data is quantitative and tracks how much is being sold within a given period. Taking a data-driven approach to in-store product placement can help improve your bargaining power in shelf space negotiations.
If you can prove your product sells better than the competitors, you may be able to convince a retailer to upgrade your shelf spot.
Takeaways
2019 can be a great year to make positive changes to your company's in-store product placement strategy. Now that you've read all about in-store product placement, here are a few key takeaways:
In-store product placement is the practice of winning the best shelf space to encourage a customer to purchase your product over another one.

Don't be afraid to negotiate with retailers and store owners to get better shelf space for your product.

Using real-time data to monitor the success of your in-store product placement schemes will give you a leg up on the competition.
Colin Chiakpo
Colin Chiakpo is a Content Marketing Intern at Repsly and currently stuides Behavioral Economics Boston University. When he's not writing articles on marketing or learning more about more about brand building, Colin can be found at the movies or playing pickup basketball.