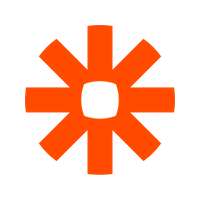 It's been an exciting month here at Repsly. CEO & Co-Founder Marko Kovac (@mkovacc), is up for vote to speak at SXSW, we recently passed 1,000,000 photos taken using Repsly, and starting today, Repsly is proud to offer integration through Zapier (@zapier) with many of the applications commonly used by our users.
How Does Zapier Work?
Instead of waiting for developers to create the software integrations that your business needs, Zapier lets users easily create these integrations themselves. These integrations, known as 'Zaps' take only a few minutes to set up, and automate many of the menial tasks that take valuable time away from business owners, managers, and employees.
Choosing from over 400 of the most popular apps used by businesses around the world, Repsly users can set Repsly as a 'trigger' or 'action' app. When assigned as the trigger app, Repsly will automatically send newly created clients or form information to the action app. When Repsly is set as the action app, it will receive newly created information from the chosen trigger application.
Great! Where Do I Start?
What does this mean for Repsly users? No more importing, exporting, or copy & pasting to over 400 of your favorite applications. We've created some Zaps to help get you started, but the possibilities are almost endless. Dive in and see how Zapier integrations can make your business processes even simpler.
Head over to our brand new integrations page and see if the Zap you need is already there. If not, give us a shout at info@repsly.com