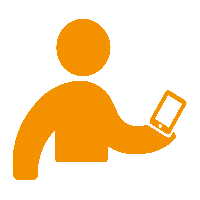 As of 2015, the Millennial generation now makes up the majority of the workforce; with that fact comes all the unique workplace expectations and aspirations Millennials carry. To attract, hire, and engage Millennials business leaders will need to stay updated on trends, research, and best practices for managing this emerging workforce. Here are five resources for learning more about Millennials and how they are changing the work landscape.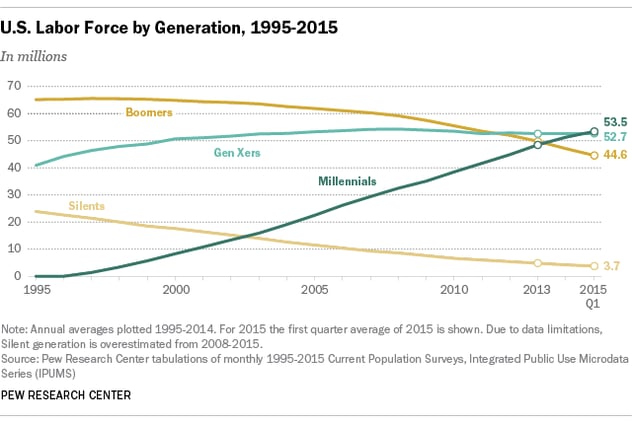 1. Millennial Marketing
Co-author of "Marketing to Millennials" Jeff Fromm, founded this site in 2008 to explore the unique consumer trends present within the Millennial age group, focusing currently on the consumer behavioral shift the market will see as young people become parents. This site offers meaningful insights gained from professional research and blog commentary, and should be a go-to resource for business leaders trying to target this age segment.
2. The Gen Y Guy
One of the key challenges about converting the workforce to fit Millennial expectations is that they are not the only generation that hold clout. Gen X'ers are still very much involved in the workforce, and their needs should not be ignored. The "Gen Y Guy" Jason Dorsey, who is also the Chief Strategy Officer at The Center for Generational Kinetics. publicly speaks on the bridging the gap between Millennials and their parents' age group. This site outlines the different services business can take advantage of to address their generational woes including online webinars and original research.
3. Why Millennials Matter
Founder Joan Duhl developed this organization in an effort to promote the value of the Millennial workforce through speaking and consulting. A great deal of the research and blog content on this site features Millennial thinkers and entrepreneurs and also offers advice to current business leaders on engagement ideas for the younger generation. Organizations looking to learn more about Millennials in general, attend a coaching event, or receive consulting about Millennial employees should be following this resource.
4. Millennial Magazine
One of the unique characteristics about the Millennial generation is their focus on meaningful work. Young people are driven by salaries just as much as their parents, yet they are also looking to disrupt the work environment with non-traditional schedules and connections to charity. Millennial Magazine profiles up-and-coming influencers in the Millennial sphere. Business leaders should understand what changes are on the horizon and how their organizations can converge with them by following this resource.
5. Lindsey Pollak
Much of the Millennial rhetoric is centered around trying to figure out what Millennials want. Whether it's free lunch, corporate visibility, non-traditional schedules, or permission to bring their dogs to work, workplace researchers often focus on what businesses need to have to attract and retain Millennial talent. Lindsey Pollak, author of "Becoming the Boss: New Rules for the Next Generation of Leaders" has a truly refreshing blog that goes beyond what Millennials want and explores how businesses can implement those changes into their current system. Any business leader looking to make Millennial-friendly changes should seek out this resource.
The time for the Millennial workforce is upon business leaders. Using resources such as these on marketing, generational mixing, engagement, and change implementation will give leaders a better picture of this young group and how they are altering the work environment.

Erin P. Friar
Erin Friar is a Content Marketing Journalist Intern at Repsly, Inc. and is completing a Journalism degree at Suffolk University. She is a master of grammar and is passionate about creating fresh content to help foster efficiency and overall success in small businesses.