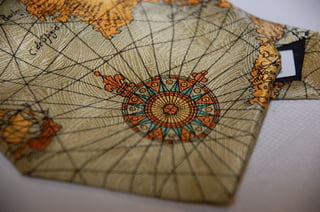 Today's consumers have all of the information they need at their fingertips. People no longer need to be interrupted by brands with information on a new product. When they need such a product, they will find it themselves online. When a consumer seeks a solution to a problem, they are beginning the buyer's journey. This journey has evolved in the past ten years to become completely buyer-centric. A Forrester statistic notes that 70-90% of the buyer's journey is complete before they reach out to a vendor. With buyers being completely independent, how do you get your product in front of them without being pushy? Content is the general answer, but the type of content also matters. Buyers are looking for all different sorts of online resources at each stage of their buyer journey. Identify where in the journey your potential buyer is and create content for that stage, cultivating interest by being helpful, not disruptive.
What are the stages of the Buyer's Journey?
The buyer's journey is the path from realizing a product is needed to finally purchasing one. Today's buyer journey is divided into three stages, which HubSpot lists as awareness, consideration, and decision. In the awareness stage, the buyer has begun to identify that they may have a problem, and is doing research into potential solutions to their potential problem. In the consideration stage, the buyer has a definitive problem, has identified multiple solutions to the problem, and is doing research to establish which avenue will provide the greatest return. Finally, in the decision stage, they have decided upon a method to solve their problem and are doing some final research before making their choice. Throughout this journey, however, buyers are not looking to consult the same kinds of content.
According to Forbes contributor Daniel Newman, there are three main types of content that accompany each stage of the buyer journey: expert content, which is generated by 3rd party credible sources, brand content, which is generated by the brand, and user generated content such as online reviews.
Awareness:
During this stage of the buyer's journey, buyers are relying heavily on 3rd party expert content in order to identify their concerns and possible solutions or opportunities for improvement.These people are reliable because they typically have industry experience and aren't just trying to make a sale. Though this type of content may be difficult to accrue, a study done by Nielsen and inPowered found that expert content, generated by credible 3rd party sources, is the most sought after and trusted by consumers. To this end, , your brand may want to encourage industry professionals to try and review your product objectively on their own blog or publication, so this kind of content exists for the buyer. For these preliminary searches, HubSpot suggests including keywords such as: resolve, improve, optimize, or upgrade.
Consideration:
At this stage, buyers have found a few possible solutions and are doing research on those brands specifically. This is where they will be looking at brand generated content like videos, e-books, and case studies that demonstrate the exact benefits and functionality of a product. Include this collateral on your website with keywords specific to your field and product. This will give potential buyers a complete understanding of what you do, and keywords specific to your product's functions will land customers on your site.
Decision:
At this point in the cycle, the buyer pretty much knows what they want, and is just doing some final research to ensure they have covered all of their bases. They are looking at everything, but especially objective reviews from experts and former clients. Even after a client has purchased your product, you want to be sure to continue to produce content for them, notes Pardot. If you continue to provide customers with relevant content such as best practice guides or user briefs , you will have satisfied customers who will give you positive reviews and circulate your product throughout their network.
Consumers are five times more reliant on content today than they were five years ago. They do most of their own research before they reach out to a brand to discuss their product. Since you will not be able to make a first impression off the bat, you need to make sure you are producing the right types of content to engage consumers each step of the way on their buyer journey. With a diverse portfolio of content available, you have more visibility and a higher chance of making it to the end of the journey.
Amanda McGuinness
Amanda McGuinness is a Content Marketing Journalist at Repsly. A social media expert and avid writer, she believes in creating fresh, creative content to build brand awareness.