"You can observe a lot by just watching"

--Yogi Berra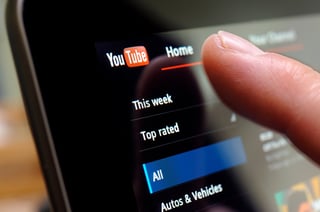 Last week, we talked about the 10 blogs that every field-based organization should be following. This week, we'll be looking at an entirely different format from which to learn—YouTube Videos. These channels offer regular content that is invaluable to anyone who regularly utilizes field operations. If you can't meet with these individuals in person—this is the next best thing:
Offering information a wide berth of subjects, Alanis Business Academy is a great refresher on concepts such as customer acquisition, team building, and more. All of the benefits of your college lecture hall, except now you can replay and review at will.
A show for entrepreneurs and startups, Behind the Brand is an invaluable resource for any business owner. Host Bryan Elliott ( @BryanElliott ) sits down with a new guest every Monday to discuss everything from Tony Hawk's brand empire to general advice from Seth Godin.
In the same vein as the Alanis Business Academy above, the Stanford Graduate School of Business offers videos to both refresh and educate business owners, managers, and even field reps. Examples of some videos include Leadership Evaluation & Action, Employee Loyalty, and Designing a New Product. Subscribe for a refresher, or to learn something new.
Rand Fishkin writes the book on a subject many small & medium businesses struggle with—Search Engine Optimization, or SEO. Starting with the basics and then working up to the intricacies of how to target the right demographics, and how to drive them to your site, Rand makes learning SEO painless for beginners and is always delivering new ideas for those with more experience.
KPCB for short, this channel hosts videos with execs from Twitter, Google, Airbnb and more. Get a chance to listen to experts speak about onboarding, managing teams, building your product, and targeting growing demographics.
A channel not focusing directly on Google+, the aforementioned channel instead delivers advice on how business owners can best utilize the full bevy of Google products including AdWords and Analytics. Their variety is remarkable, and their videos oftentimes cover large companies such as REI, Macy's and Hilton in order to share strategies which have helped drive those businesses.
That's right, the SBA. For small and medium businesses, this channel is a life-saver. Information on how to receive government loans and grants, the proper way to conduct online sales, and even where to receive aid you may have not known you had access to. The SBA's channel can help keep small businesses out of trouble and also give them resources they would otherwise have overlooked.
The APM dispels common myths about team makeup and looks to discover the most efficient strategies for completing projects. What's more, many of their videos cover businesses in countries across the globe, so managers and business owners can get a fresh perspective on how managerial practices differ from place to place. Who knows—you may find that you want to work some of their techniques into your own project management strategy.
The world's largest retail trade association, NRF discusses every aspect of retail, for businesses of all sizes. Everything from merchandising to driving innovation in retail locations is available in one place, and new content is delivered on a regular basis.
Educational content for everyone, Big Think brings in guests ranging from Bill Nye to Bill Clinton in order to teach the world the most important skills of our time. Similar in content to the wildly popular TED talks, Big Think is a great way to gain perspective on different parts of your business and perhaps even your own views.
Regardless of what channels you subscribe to from the list above, be sure to consistently check out both YouTube and other social media for actionable advice on how to better your team and your business. The next best thing to a two-way conversation with many of the industry's experts, YouTube is an invaluable resource to small and medium business owners when utilized correctly.