"In character, in manner, in style, in all things, the supreme excellence is simplicity." -Henry Wadsworth Longfellow

Successful businesses grow over time. Too often, however, as businesses grow, they take on additional complexities. Such complexities may detract focus from a company's primary mission and purpose. A healthier way to bring about business growth is by mastering simplicity. Organizational leaders can take the first steps to achieving simplicity by staying focused on defined goals and eliminating processes that deter from those goals.
What Is Simplicity?
To some, simplicity may sound like something to avoid rather than strive for. After all, don't businesses have to grow to become more profitable? The word "grow" doesn't just mean increasing revenue, however; it can also include cutting out unnecessary processes.
In this vein, simplicity means sticking to streamlined processes that have not only been well-designed, but are also regularly maintained. By managing with simplicity in mind, companies will ensure they don't expend any time or energy on anything but developing the business.
What's Wrong With Being Too Complex?
As businesses expand, both managers and employees try to accomplish a multitude of tasks simultaneously. Organizations have become so convoluted that the objective of implementing new processes is often to manage internal complexity, rather than to streamline existing operations. Instead of striving for consolidation, many businesses today find it easier to add layers of complexity throughout their organizations. They do this by hiring more employees, having multi-step processes and continually introducing new ones, implementing multiple software solutions, etc.
Thus, complexity becomes encouraged, instead of stunted, in areas ranging from products, to website design, to organizational structure. As a result, it takes longer than usual to make decisions because information has to be digested and transmitted through a host of individuals with unclear or overlapping roles. Members of an organization are forced to learn and utilize a myriad of technologies and procedures, which require preliminary training. Also, mistakes become inevitable as employees are trying to work with a mixture of new and old systems. Ultimately, excessive complexity leads to confused and stressed out employees. Moreover, customers will ignore organizations whose messages and products/services are not easy to understand and use.
Tips on Being Focused
The way an organization goes about attaining simplicity is different for every enterprise. However, there are some universal factors to consider for centralizing operations and narrowing your organization's focus.
1. Outline Your Goals
Any organization looking to simplify should first outline explicit goals. Goals can be based on increasing sales, acquiring new customers, eradicating outdated systems, reducing waste, etc. Regardless, organizations need to prioritize what is most important to them before striving to accomplish more with less. Keep the list of goals short, as an extensive to-do list is counterproductive to simplifying. Be focused on enhancing areas of your organization that are making money and ousting those that are wasting it. Having fewer projects to focus on will assure that each one is completed effectively and efficiently, and that details won't get overlooked because employees have too much on their plate.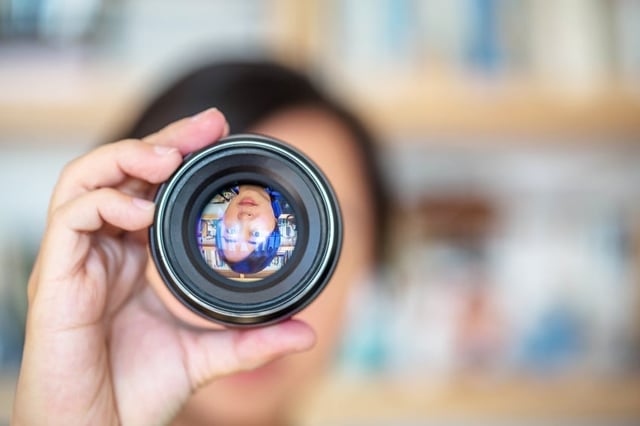 2. Identify Your Obstacles
After deciding upon fundamental goals, organizations should determine the top challenges that are holding them back, according to Forbes contributor Josh Bersin. He writes that this part requires hard work. Organizational leaders need to take the time to analyze and document pain points and their implications. Are there processes in place that are 20+ steps long? Is the internal communication system slow? Are your marketing messages aligned with your organization's vision? To develop simplicity, take a hard look at what areas of the business need the most improvement.
3. Select a Strategy
Bersin goes on to say that after determining the challenges that your organization is up against, choose a simple tool, process, or technology that addresses its problems and aids in reaching goals. If a new solution is wildly complex, employees won't respond well to it. Fast Company contributor Faisal Hoque explains three components involved in making decisions surrounding simplicity; Namely, they are discipline, patience and strength. Discipline means saying "no" to things that don't fit into the master plan. Patience allows for quality of experience. Strength enables organizations to stay focused on a singular purpose.
Business processes and technologies have become more complicated over the years. Instead of taking on new systems that don't mesh with those already in place and that are hard to implement, businesses should make the effort to make the most of what they already have. All operational changes should be in line with your organization's principal goals and should encourage simplicity. By staying focused on your organization's mission, its members, and its audience, you will be on the path towards simplification.
Victoria Vessella
Victoria is a Marketing Associate at Repsly, where she leads the company's P.R. and social media efforts. You can also catch her prepping for slew of exciting industry events. A New England native, Victoria has spent time living in Italy and traveling throughout Europe before settling back in Boston. When she's not planning her next trip, V is probably tasting wine or brushing up on her Italian.