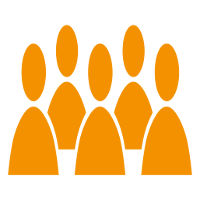 For many businesses, it can be tempting to accept as many contracts as possible because of a desire for rapid growth. Understandably, you want to maximize utilization of your field reps- after all, if they're already out in the field, why shouldn't they just take one more client? However, this method of expansion can negatively impact your bottom line if you have more unprofitable than profitable clients.
Since unprofitable clients have a very narrow profit margin, the time you spend on them is time you could be spending on more profitable clients. In order to build a sustainable business that will continue to grow and earn profits in the long run, it is important to take the time to analyze your client base and separate your profitable clients (or potential clients) from your unprofitable ones. You can use Activity-Based Costing (ABC) to help you see where your resources are being allocated, or you can calculate your customer's lifetime value using this calculator.
1. Activity-Based Costing (ABC)
This is a 2-step process: first, rank your customers according to purchase volume and again according to purchase value; then, create a 3x3 matrix with these 6 segments to determine the high impact segment, the middle impact segment, and the low impact segment.
Source: The Supply Chain Differentiation Guide: A Roadmap to Operational Excellence
2. Customer Lifetime Value (CLV)
You can calculate the customer lifetime value using either this formula or various online calculators. If your customer acquisition cost is greater than your customer lifetime value, then you should reassess the reasons for acquisition.
Profitable Clients
These are the clients that you should focus on retaining. Make sure that they recognize the work you do for them, as well as the value it adds and benefits you provide. Lock them in by providing exceptional customer service and working beyond your service level agreement, but don't drain your resources. For the clients that are profitable but have the potential to become more profitable in the future, shift around your time management. These clients are not your first priority, but you should still be spending an adequate amount of time on them. In order to grow these clients into more profitable clients, gather evidence of how you are providing above-and-beyond service. This can help you negotiate with them to pay you more.
Unprofitable Clients
Sometimes these clients can move from the "unprofitable" section to the "potential to grow more profitable" section, but that is fairly rare. Most of the time, they are unlikely to become sustainably profitable. Many times, these are customers in a highly competitive segment that you are over-delivering to in order to retain them. These are clients that you should consider ending your contract with or rejecting a bid from. If your field reps are struggling with completing all their client visits each day, it would be beneficial to reduce the time spent at these clients. Their time should be spent at the most profitable clients, not the ones that will not earn you any money.
It comes down to a matter of prioritizing clients according to profitability. You want to invest more of your time and resources on clients that earn you more profits, because they are the ones that make your business sustainable. However, it is important to note that not everything is based on profitability. Qualitative factors must be taken into consideration as well. Some clients provide value to you even if they are not very profitable. For example, clients may be industry leaders or otherwise hold prestige. In these situations, you can quantify these qualitative measures and use them in your client comparison. It is also important to take into consideration profit rather than revenue- clients may be earning you a lot of revenue, but if you're spending too much of your money and resources on them, it may be time to scale down a little and reallocate your resources.
You may find that a small amount of clients are earning you the bulk of your revenue- this is not unusual. Your goal should be focusing on maintaining relationships with these valuable customers. By analyzing and separating your clients, you can greatly reduce costs and ensure that your business will experience sustainable growth in the long run.
Nancy Chen
Nancy Chen is a Content Marketing Intern at Repsly, Inc. and is currently completing a Marketing degree at Northeastern University. A contributor to the national online publication Spoon University, she is experienced in delivering knowledgable, quality material to readers.