We don't need to tell you how important it is to check in with your retailers to make sure everything is going according to plan. Even though this kind of monitoring saves you time and money in the long run, it's probably exhausting trying to keep track of which locations need extra help in terms of training, promotions, or other inconsistencies like perpetual out of stock products.
With retail execution software like Repsly, you can save your reps from the stress of guessing whether your brand is correctly represented at a particular location and use reports, analytics, and alerts to keep your team consistent instead.
In this post we show you how to identify compliance issues across your territory and turn red alert accounts into top performers.
How to Track Compliance in Your Accounts
To identify noncompliance, you first have to define what compliance looks like. This distinction is not cut and dry, so use key performance indicators (KPIs) to monitor the smaller pieces of the big compliance puzzle. Often, brands track indicators like price (promos), out of stock items, and number of placements in the store.
Check the same KPIs in all of your brand's locations breeds consistency to help make reports clean and easy-to-read later on. For example, if signage at 30% of your retailers have been improperly placed, these retailers might require additional training regarding display installation.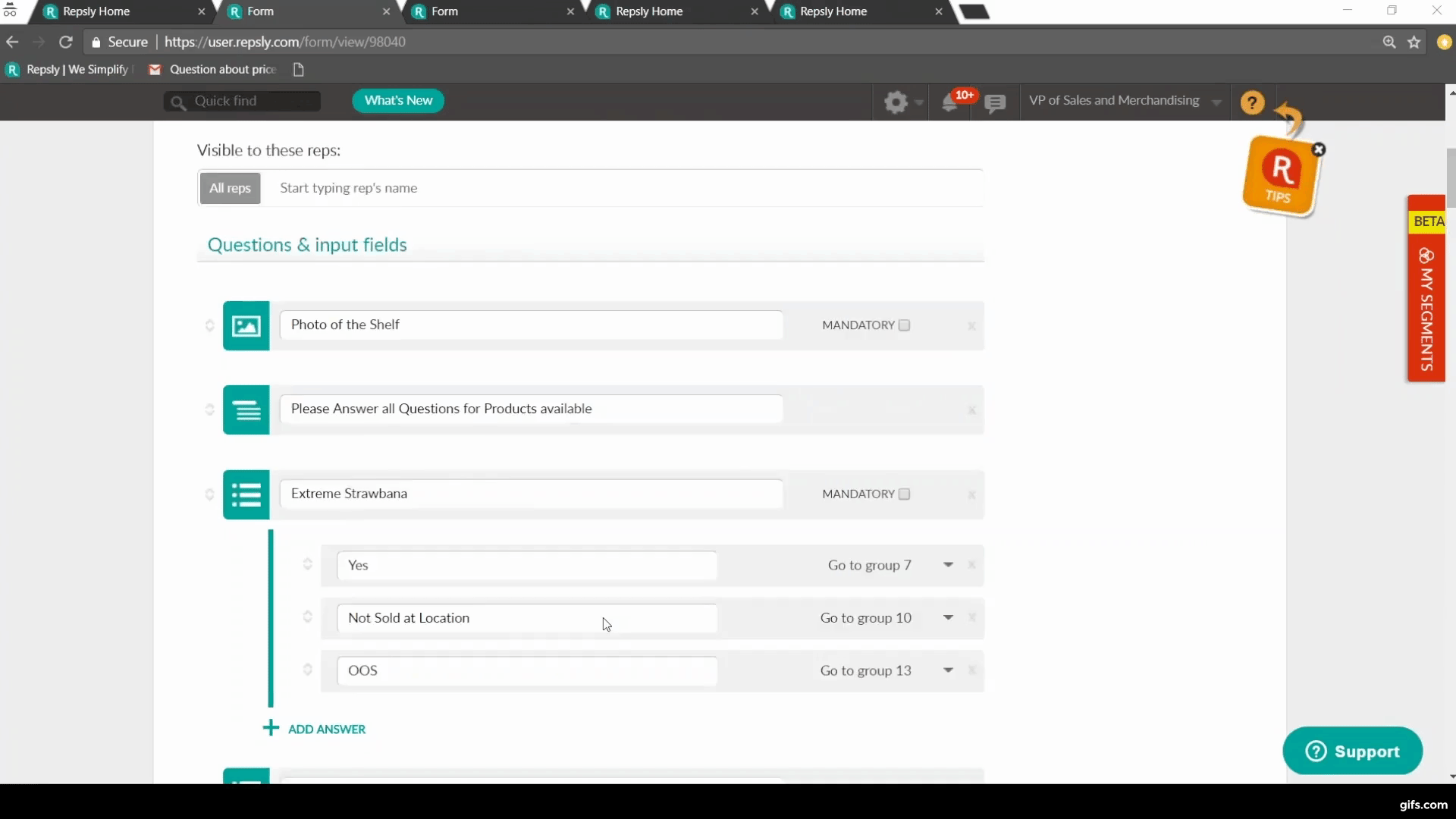 To track all these KPIs at your retail accounts, equip your team with a mobile form they can fill out at every visit, noting compliance issues or even uploading photos of your displays in the store in addition to other key metrics. At the end of the form, ask reps to evaluate the store's overall compliance. Getting this feedback in such a clear, consistent form will make it easy to identify and take action at stores that have fallen out of compliance.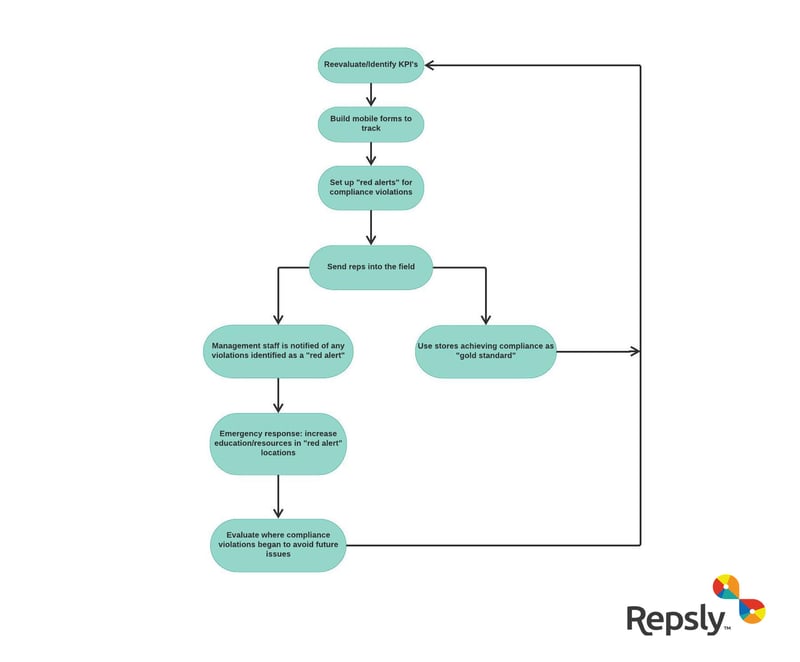 How to Take Action and Drive Compliance Across Your Territory
Identifying the locations that need some extra attention to get up to speed is easy with these forms in place.
In Repsly, you can set up alerts to be notified right away if a rep reports one of your doors as noncompliant. By creating "red-alert" items on the managerial side before sending your reps into the field for compliance monitoring in the first place, you'll know exactly when a particular issue occurs any time that it happens.
The flowchart above outlines the process of monitoring compliance between individual retail locations. The chart branches out into two distinct pathways after reps are sent out into the field because, let's face it, not every store can achieve gold-standard status.
With your reps making note of compliance issues, Repsly also makes it easy to filter by those accounts so you can hone in on correcting compliance.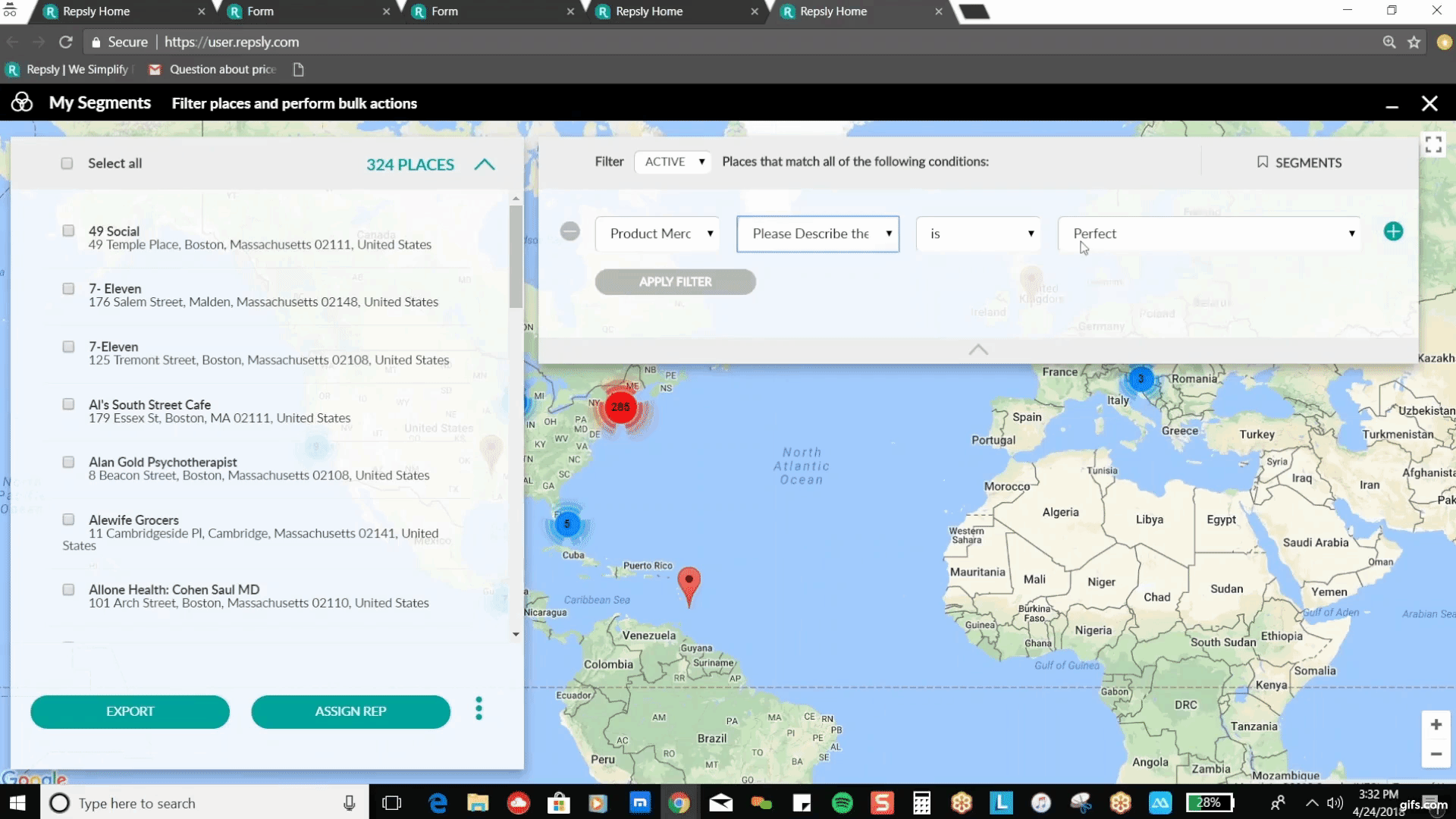 By honing in on a small number of locations that need the most help, your team will divide and conquer more effectively than ever before.
Why Drive Compliance at all?
Software that allows management to set determine KPIs and monitor all locations (and keep an eye on a select few that are struggling) can prove to be powerful for a business seeking to hold all retailers to the same high standard. Even though it isn't possible to be everywhere at once, software that allows your reps to report back the second things go awry is the next best thing - and it might actually prove to be better when it frees you up to spend time doing other important things.
To learn more about tracking retailer compliance with Repsly to maximize your brand's performance, check out our most recent webinar focused on field strategies through mobile technology.
Sara Mack
Sara is a Content Marketing Journalist at Repsly and is excited to help brands grow. Sara is studying Public Relations and Environmental Analysis and Policy at Boston University, which basically just means she could talk about climate change and plant-based recipes all day long. She is passionate about lions, the clarinet, and her Mickey Mouse slow cooker.