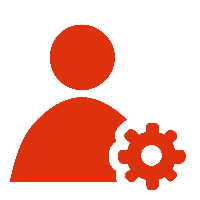 This week, we spoke with Noel Bielawa who has been a sales representative for food product distributor Paul W. Marks for ten years. Bielawa shared his experience over the last decade in sales and pointed out some important lessons for those in sales today.
1. "Work Smarter, Not Harder"
With the numerous responsibilities and expectations that are inherent with the sales rep position, Bielawa said reps need to remain calm and work intelligently. Calling it the "nature of the beast," he pointed out that errors with ordering, pricing, etc. will always happen, but that an effective sales rep will strategize to correct these issues. For example, Bielawa always begins his work day by searching for any possible issues he can resolve right away so the rest of the day will run smoothly. Additionally, he stressed how careful planning can lead to a more productive day. For example, reps on sales calls should optimize their time by making sure the identification of the contact (decision maker, admin, etc) is known before the call. Any time saved is money saved for the business, and the rep.
2. Personal Interest
Bielawa also touched on the relevance of personal interest in sales. He used himself as an example, saying previous to his food sales position he worked for a number of years in the restaurant industry. He described his sales job as being non-stop, working some days from 6am to 7pm, yet said he "wouldn't have it any other way." He attributes this love for food sales to his knowledge about the restaurant industry. "I can understand what their trials and tribulations are," he said. Bielawa is just one example of a successful salesperson who excels in their position and brings their business revenue because they are passionate about their mission and products. Teams full of salespeople with a sense of purpose are consistently the most profitable.
3. "Human Aspect"
Beyond personal investment and optimized working, Bielawa spoke with sincerity when he said a sales veteran uses a "human aspect" with customers. He said he believed that almost all salespeople have difficulty confronting clients about late payments. Despite the often uncomfortable nature of these conversations, he suggested that reps approach them in such a way that makes it sound as if you need the client's help. For example, during a visit you may say "I need your help. I'm having trouble getting a hold of your manager." This type of cooperative attitude allows the client to feel safe to explain the lateness, which the rep can then evaluate and work with. Bielawa is not alone, as the importance of treating clients as humans and not as profits is becoming increasingly important for business success. To be the best possible sales rep, take advice from a sales veteran: work intelligently, be interested, and be compassionate.
Erin P. Friar
Erin Friar is a Content Marketing Journalist Intern at Repsly, Inc. and is completing a Journalism degree at Suffolk University. She is a master of grammar and is passionate about creating fresh content to help foster efficiency and overall success in small businesses.