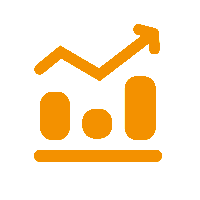 In a previous post, we talked about how to solve common concerns field reps have while performing their audits. The easy solution was to make the switch to electronic forms using Field Activity Management (FAM) software. In order to fully maximize the benefits of going paperless on your audit, take these steps: analyze data, know your competition, and perform regular audits. These steps will put you one step ahead of your competition.
1. Data Analysis
One of the biggest benefits of using FAM software is data collection- all of your data is collected and stored in the cloud. There is a lot of insight that can be gained from analyzing this data. Here are 5 basic questions to provide you with a springboard for this analysis:
How are my products selling and why?
How are my products performing at different locations and why?
How effective are my promotions and why?
How are my product sales and profit trending and why?
What are my current and potential out of stock situations and how can I remedy them?
After carefully considering these questions, you can see the trends in sales, profits, out of stock situations, etc. and make adjustments to fix any potential problems or to better adapt your retail execution plan to the current target market, demographic, and retail location. With data analysis, you will have a clearer picture of what's working and what's not. Markets are rapidly changing, and it is vital for businesses to be able to adapt and evolve along with the market.
There are financial incentives to practicing effective data analysis as well- researchers from the University of Texas have found that by analyzing data and transforming it into useful information, the average company can increase its annual sales per employee by 14.4%, equating to a $55,900 potential increase in productivity.
2. Competitor Audits
During audits, your field reps should be checking competitors' prices, labels, shelf location, promotions, and packaging.
Why?
If you are aware of what your competitors are doing, you can imitate their successes and learn from their losses. You can use competitive pricing to remain relevant in the market- use price audits to see how your product prices compare with that of other businesses in the industry and adjust or affirm your current pricing structure. Also, it is a good idea to use photos to determ
ine competitor shelf location. If your competitors have better shelf placement, then customers may be more inclined to purchase a competing product over yours. In order to be able to compete with that, you need to ensure that your product is more appealing to the customer. Make sure that your packaging is more appealing than your competitors, and package according to the current trend and your brand personality. You can also run a promotion to make your product more appealing. If your competitors have been running successful sales, you can try and emulate what makes their promotions so effective.
3. Perform Regular Audits
Through these merchandising audits, you have a fairly accurate depiction of what is going on at your various retail locations. Aside from reducing OOS instances, you can also track and measure retailer compliance and in-store execution. Regular audits result in an increase in customer satisfaction, because if you make sure that your products are where they need to be when they need to be, customers will be pleased.
Merchandising audits allow you to protect your brand by ensuring that your products are accurately represented in their best quality in each retail location. Due to all of these factors, audits will earn you more than they cost you. Ultimately, your field reps will thank you for making their job easier, and your business will improve as the field reps strive to perform their best. By using electronic forms and a cloud-based system, you can ensure that your business is realizing all the benefits gained from performing regular merchandising audits. To learn more in detail about optimizing your audit, download our free Best Practice Guide for Merchandising Audits today.


Nancy Chen
Nancy Chen is a Content Marketing Intern at Repsly, Inc. and is currently completing a Marketing degree at Northeastern University. A contributor to the national online publication Spoon University, she is experienced in delivering knowledgable, quality material to readers.