In an industry that's all about image, cosmetics merchandising plays an integral role in how customers view health and beauty products during their shopping experience. The visual merchandising programs your company employs convey information to consumers about your brand's personality and how it differs from others on the market. In addition to thoughtful design, however, it's also essential your field merchandising strategy is optimized to monitor product availability.
With this in mind, how should your organization go about creating its retail execution strategy? Moreover, what tools should be used to ensure that this strategy is being properly enforced? Find the answers to both of these questions below!
It all starts with your merchandising display.
The type of cosmetics display your business should use depends on two things: retailer agreements and brand culture. In other words, your company is responsible for promoting its uniqueness to the world, while in doing so, staying compliant with the regulations pre-determined by the retailer housing your products. This means being mindful of the space, material, and other limitations established between your business and its retail outlets in regards to promotional displays.
Let's examine two popular beauty companies' merchandising displays in order to better understand how each communicates vital information about their brand to their clientele.
Benefit Cosmetics prides itself on the belief that "laughter is the best cosmetic." The beauty giant incorporates whimsical pink and blush tones into most of its retail cosmetic displays. Since this company is a middle-luxury brand only sold at department and specialty stores, its products are usually lined neatly in rows within a display case with "tester" products available for customers to try before they buy. The target customer for Benefit is looking for a product that makes her feel good about herself, and has some disposable income to spend on cosmetics. See below for an example of how Benefit illustrates its brand identity through merchandising.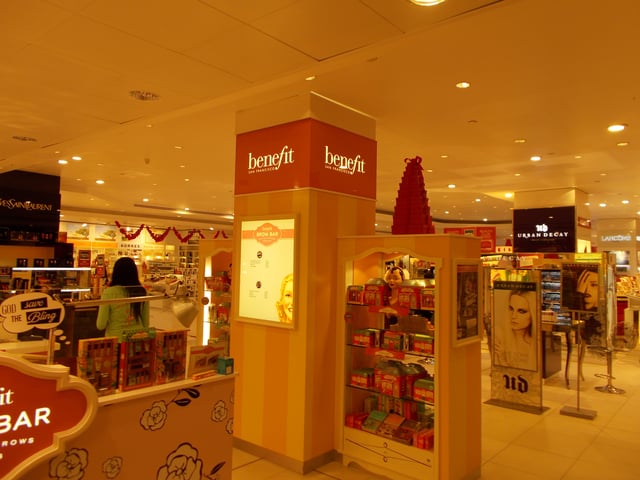 Now let's take a look at a retail merchandising display for Revlon Cosmetics. This beauty brand is much more edgy than Benefit, using bold and dark colors to demonstrate this persona. What's more, the brand often uses celebrity endorsements to appeal to a wider audience of women who identify with a given public figure. Since Revlon is sold at discount and drug stores, its products are hanging or packed into tight rows, encouraging customers to "grab and go" while they move on to shopping for other daily essentials. That being said, Revlon's target market is a demographic who values beauty and standing out, but who does not have the time or money to spend browsing for cosmetics at a department store. The image below shows how Revlon achieves both style and practicality at the same time.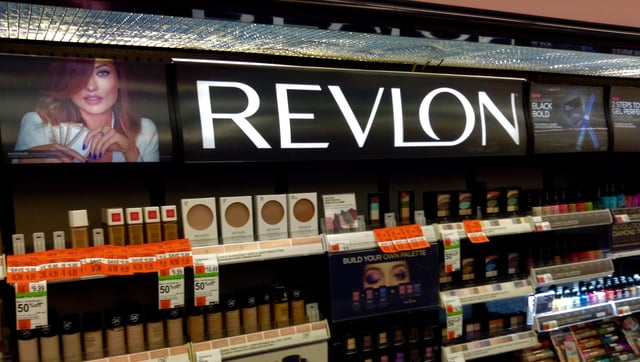 Notice how both companies are able to tell the consumer what they need to know about their brands while effectively making use of the physical spaces they are provided. Neither product availability nor brand personality is compromised in these cosmetic displays. After creating your own visual merchandising display, your company will need a way to verify that is being properly maintained at every retail outlet where your product is sold.
What is a planogram in merchandising?
Good question! Merchandising planograms are visual diagrams that provide specific details about where every product is supposed to be placed inside a given beauty retailer. A thorough retail planogram will also include how many facings of each product should be present. When used properly, retail merchandising planograms can prevent out-of-stock instances, streamline the replenishment process, expand the selling potential of a space, and ultimately, increase sales.
Using specialized software or a simple word processing tool are two popular ways to create planograms. Don't worry about the complexity of your planogram. Remember that its primary purpose is to help cosmetics merchandisers stay organized on the job. See below for some examples of visual merchandising planograms.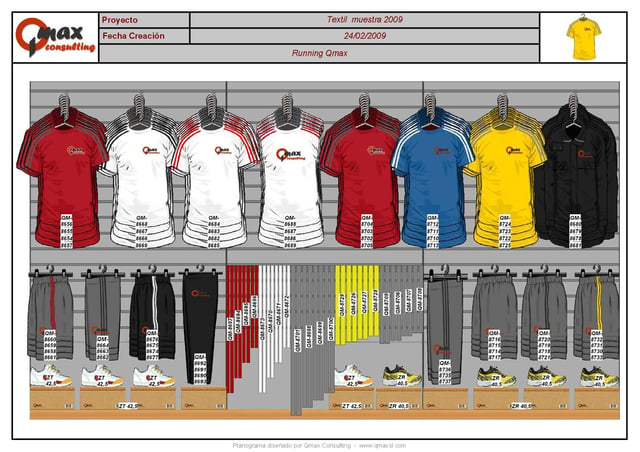 Here's how to empower cosmetic merchandisers.
For your in-store merchandising programs to be successful, there needs to be a system in place that allows employees to effectively execute their cosmetic merchandising jobs. Whether your business has hired a third-party retail merchandising company or uses its own in-house merchandisers, people working in the field should be equipped with a mobile, user-friendly solution that enables them to be as efficient and accurate as possible.
Taking advantage of a retail merchandising software with customizable mobile forms lets managers design a questionnaire for merchandisers to use at various retail locations. Items to include within a merchandising audit might be number of facings on the shelf, a description of any marketing materials present, and notes about competitor activity. Customization is key, since different product lines or retail outlets might have different needs and therefore need to be accounted for.
Having the ability to include photos within a mobile form also lets managers "see" how products look on the shelf. Other ways that retail merchandising software can streamline operations is through employee appointment scheduling, replenishment order management, and team messaging. All of these functionalities empower cosmetics merchandisers to remain as productive as possible on the job.
A lot of time and effort goes into cosmetics merchandising planning. Don't let your hard work go to waste by neglecting to implement a system that records the results of these efforts and guarantees that they are being carried out correctly. In doing so, don't burden cosmetics merchandisers with clunky, outdated software or fallible pen and paper. Equip them with the tools they need to execute every store visit quickly and accurately. For more information about how to enhance your company's merchandising techniques, download our complimentary guide!
Victoria Vessella
Victoria is a Marketing Associate at Repsly, where she leads the company's P.R. and social media efforts. You can also catch her prepping for slew of exciting industry events. A New England native, Victoria has spent time living in Italy and traveling throughout Europe before settling back in Boston. When she's not planning her next trip, V is probably tasting wine or brushing up on her Italian.