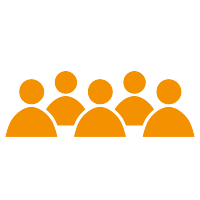 The 4 "Ps" of marketing are well known in the merchandising world; after all, they are what drive the factors behind success in the industry. When focusing on sales outlets, the goal of merchandising is to provide retailers with these 4 merchandising Ps:
Product: an adequate product range and sufficient inventory levels
Place: the best shelf placement, continuous additional advertising positions
Price: competitive pricing, regular & discounted prices
Promotion: promotional activities (in-store sampling, demos, flyers, events), additional advertising positions
However, there is a 5th "P"that should not be overlooked- people. Field reps are vital for the 4 "Ps"- none of them can happen without merchandisers as your on-site representatives. They are responsible for setting the 4 "Ps" in place and ensuring that they accurately represent your brand. Good field reps are drivers of effective merchandising, which in turn drives your profits and sales growth. Client and end user satisfaction are also improved with well-executed merchandising, which builds strong and lasting customer relationships and loyalty.
So, the question is: what makes a good merchandiser?
The answer? Knowledge and motivation.
Successful merchandisers are fully acquainted with the entire product range, the reasons behind the specific segmentation, and competitors' products. They are aware of how to position specific goods on regular shelves and how to best position in sales outlets for additional advertising exposure and increased product visibility. They know what the prices of the products are and which ones are discounted. They are well-informed about all active promotions and how to best display products or signage to maximize the effects of the promotion.
Successful reps are also self-motivated. They strive to present the product in the best way possible, because they are passionate about the company that they represent and are driven by their own accountability. The combination of knowledge and motivation leads to beautifully merchandised shelves, happy customers, happy managers, and happy field reps.
The only problem is, not all field reps are successful merchandisers. Whether they are unclear about some of the product specifications or unmotivated to do their best work, many field reps need some guidance in order to become more productive. The solution is Field Activity Management (FAM) software. With Field Activity Management, you can increase the accountability of your reps through GPS tracking and photo capabilities. After reps complete their merchandising tasks for a location, have them send you a picture of their finished job. This will push them to do the best they can, because both parties will have photo evidence of their work. GPS tracking ensures that reps actually visit the clients that they are supposed to visit. The combination of these two factors results in increased visibility in the field and increased accountability on the rep's part.
If reps are unsure about directions or a certain aspect of merchandising, Field Activity Management software makes it easy for the rep to communicate with the back-office through messaging features. This allows for you to coach the rep as needed and to provide guidance. Again, the photo feature is helpful- the rep can send a picture of what needs to be done, and you can specify exactly what you want them to do.
Through use of Field Activity Management software, you can turn adequately performing reps into superstar merchandisers, and thus develop the essential 5th "P" of your merchandising mix. After all, people are what fuel any business, and by ensuring that your people are performing to the best of their ability, you are ensuring that your business is well on the path to success.
Nancy Chen
Nancy Chen is a Content Marketing Intern at Repsly, Inc. and is currently completing a Marketing degree at Northeastern University. A contributor to the national online publication Spoon University, she is experienced in delivering knowledgable, quality material to readers.