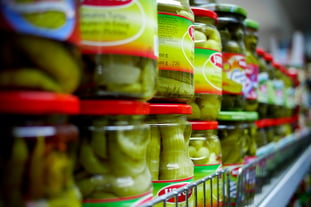 More sales are a good thing, and having enough supply in-store to meet demand, and encourage purchasing is important to the success and growth of a product. Unfortunately, a mistake that is made all too often is equating more product on the shelves or floor with higher profits. While more space often means more sales, retailers will almost certainly want compensation for any extra store space you want, and when the cost of extra retail shelf space is more than the jump in sales that your product receives, it's time to think about how your shelf saturation point fits into your retail execution strategy.
Another thing to consider when purchasing retail shelf pace for your product is the impact location has on sales. In certain categories, product sales increase by over 100% when sold with multiple vertical facings as opposed to horizontal facings. In order to create the highest return on investment for your product, collect data on where your product performs best and then weigh the differences in sales between locations against the cost of the space. It may be that having only a few facings gives you the highest return on investment. To read more about how facings can influence ROI, check out our Best Practices Guide to Building Your Retail Presence.
This study by Booze&Co gives fantastic insight into how exactly profits are affected by retail real-estate costs. This Chart from the aforementioned study demonstrates well how different brands and product categories have different supply chain relationships which impact their point of optimal shelf-space.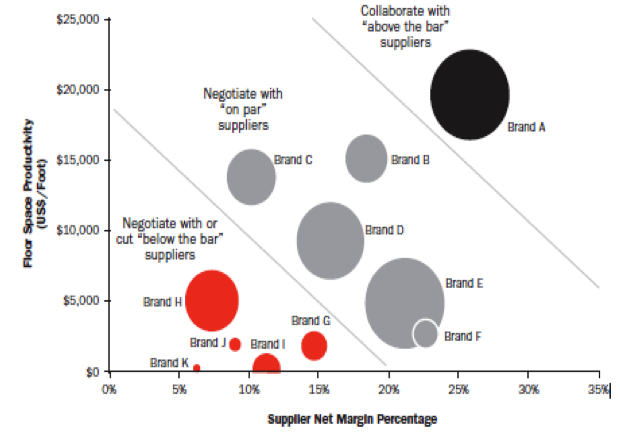 If your product is selling well, but profits are not rising at the same rate, it may be time to re-evaluate your retail space strategy and think about new ways to optimize your supply chain process. In some cases, efficiently restocking a small amount of product can be more cost-efficient than huge orders which sit on the shelf for a long time.
Matthew Brogie
Mat Brogie is part of the founding team, and CEO of Repsly, the world's leading solution for high performance retail execution teams. Mat has spent the past 15 years of his career focused on bringing technology enabled business solutions to the consumer goods industry, having implemented solutions for tens of thousands of field reps at companies such as Coca-Cola, Procter & Gamble, Pepperidge Farm and hundreds of others.