Both retailers and suppliers of food and beverage products are responsible for making sure that they're offerings are safe for consumption. A brand's reputation and bottom line can suffer as a result of safety issues associated with its products.
In fact, in the United States alone, 48 million people are affected by foodborne illnesses annually, resulting in costs upward of $80 billion. To combat this epidemic, Congress enacted the Food Safety Modernization Act (FSMA) in 2011. However, not all of its rules are expected to be finalized until this August. Therefore, both retailers and suppliers will need to collaborate, and take measures to ensure their operations are compliant with the new regulations. These changes will undoubtedly have an effect on the supply chain throughout the food and beverage industries.
Historically, supply chain managers have been forced to deal with external variables that disrupted their traditional operations. These disruptions include shifts in societal values, new technologies, new regulations, etc. The FSMA is no exception. Its main purpose is to proactively prevent product contamination as opposed to responding to it. Its policies will give the Food and Drug Administration (FDA) more power in terms of prompting inspections and enacting recalls.
There is also a change in protocol for importers who will now have to verify that their foreign suppliers have preventative safety measures in place. Because of these new standards, it is critical for retailers to develop partnerships with suppliers who can identify and communicate the right procedures and education in order to meet FSMA expectations, says Grocery Headquarters journalist Carol Radice. Such expectations will spark an increased demand for technologies that help suppliers take precautionary measures. Similarly, retailers will need technologies that keep food and beverages fresh in stores, which adds complexity to operations.
Food and beverage safety issues are causing increased risks in supply chain operations, namely in regards to litigation and regulatory compliance. According to chairman and CEO of Park City Group, Randall Fields, "...all parties in the supply chain are now liable for the outbreak of any foodborne illness, even if they were not aware the product was contaminated." Moreover, under FSMA guidelines, companies now have to keep verification of their supply chain's compliance and make it accessible upon request within 24 hours. These requirements will provoke retailers and suppliers to begin automating their management of compliance documentation, writes Radice.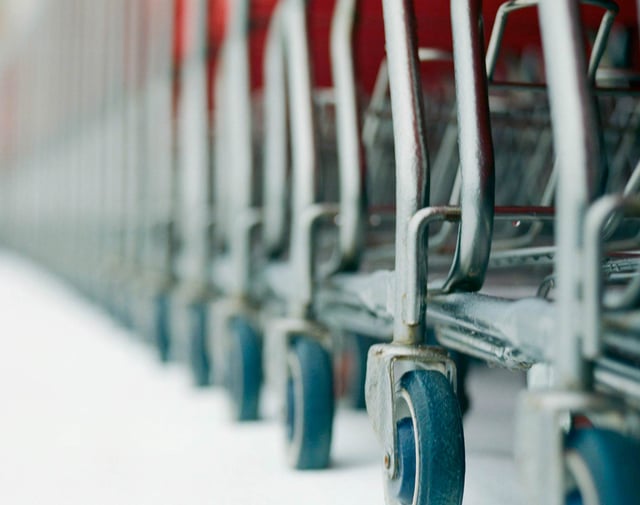 Fields goes on to say, "During these past few months, retailers have been focusing on choosing new systems, getting their suppliers implemented and their compliance documents in hand before the FSMA deadlines." With these changes, retailers will have a stronger preference for businesses with suppliers who can guarantee the integrity of their products throughout the supply chain. Conversely, suppliers won't partner with retailers who can't assure that their facilities are up to par with safety specifications.
The deployment of the FSMA comes at a time when consumer confidence in the safety of the food supply chain is steadily declining. The 2014 Food and Health Survey conducted by the International Food Information Council Foundation reports that the number of consumers who are "not too confident" or "not at all confident" in the safety of the U.S. food supply has increased about 25% in the past three years. Although a lot of work will have to be done upfront to prepare for the official rollout of the FSMA, it will ultimately prove beneficial to food and beverage suppliers and retailers.
The best way to prepare for supply chain disruptions, such as those imposed by the FSMA, is to be aware of available technologies relevant to your industry as they are being developed. Great supply chain managers are excellent communicators, have a strong attention to detail, and are able to think on their feet. These skills will be necessary in the upcoming months as food and beverage retailer-supplier relationships are being tested.
Victoria Vessella
Victoria is a Marketing Associate at Repsly, where she leads the company's P.R. and social media efforts. You can also catch her prepping for slew of exciting industry events. A New England native, Victoria has spent time living in Italy and traveling throughout Europe before settling back in Boston. When she's not planning her next trip, V is probably tasting wine or brushing up on her Italian.