Let's say your food business is thriving, and you are excited to see that your freshly baked goods or organically grown produce are flying off the shelves at local retailers, farmers markets, and even online.
With an increasing demand for your product due to an expanding customer base, it may no longer be efficient for your company to be handling all of the associated transportation and distribution. If you are looking to take your sales to the next level, it may be time to consider going through a food distributor.
What Is a Food Distributor?
A food distribution company helps manufacturers like you get more of your products onto store shelves in an efficient, methodized manner. They become an integral part of your business's supply chain. Companies usually make the leap to using a distributor when the costs and stress associated with direct marketing become adverse to the company's growth.
A distributor will take over many of the tasks associated with transporting your product to retailers. They will buy your product from the warehouse or manufacturer at a below retail price, and then deliver it to retailers, professional kitchens, restaurants, or wherever else your product is to be sold. If you pick the right distributor, they may have enough influence in the marketplace to get your product out to a wider audience. Partnering with a distributor can be essential to increasing your company's profits and taking advantage of economies of scale.
Ready to pitch your product to a distributor? Click here to download our free Guide to Landing a Food Distributor.
For their troubles, distributors ask that you sell your product to them at a discount price. Before deciding to work with a food distributor, you need to have knowledge of how this discounting will affect your own profits.
Going through a distributor may require you to raise the price of your product or change the way it is produced, so you will need to assess whether or not this would be a good move for your company. If your product now sells for $10 each, but distribution costs would force you to raise it to $17, it is crucial to understand how this will impact your sales and whether your customers will remain loyal following these changes.
Different Types of Distributors
Different food distributors will provide different services, from ones that simply handle the transportation of your product to others that will aid you in marketing and sales. There are also differences in areas such as where they distribute, what retailers they work with, and how involved they will be with your business outside of transporting your product.
Nationwide
A nationwide distributor is a company like KeHe or UNFI, both of which distribute food from a diverse set of manufacturers to kitchens and stores across the country. Nationwide distributors often have significant power in the market they cater to, so landing a deal with a company that engages in intense distribution can be extremely beneficial for any business looking to expand their customer base.
Nationwide distributors already have established relationships with key retailers that consumers of your product shop at, and may be able to help you get your product into well-known stores. However, it is important to keep in mind that most nationwide distributors will not work with fledgling brands unless they are able to demonstrate that they cater to a niche market in the industry.
Local
Local/regional distributors will work in a smaller geographic area. With less brand recognition, they may not be able to get your product onto the shelves of Whole Foods, but there are some advantages to working with a local distributor.
Since they have fewer accounts to manage, they are much more engaged with the manufacturers they work with. Smaller distributors will be better at providing insight to you on where your product is being sold, and the business partnership is often mutually beneficial as both you (the manufacturer) and the distributor are looking to grow their brand and increase their influence in the market.
Specialty
If you sell a specialty food item that requires unique handling or is only meant to be sold in certain locations, a specialty food distributor may be right for you. Specialty distributors have experience dealing with products similar to yours, and thus will ease your mind of any worries you may have about your product not being taken care of properly.
The drawback with a specialty distributor is that they may be more expensive, or may have stricter requirements or guidelines that need to be followed by the manufacturers they work with. For example, some specialty food distributors may only work with small business retailers, so if your goal is to get your product onto the shelves of some corporate stores, this is an important detail to know before deciding which distributor to use.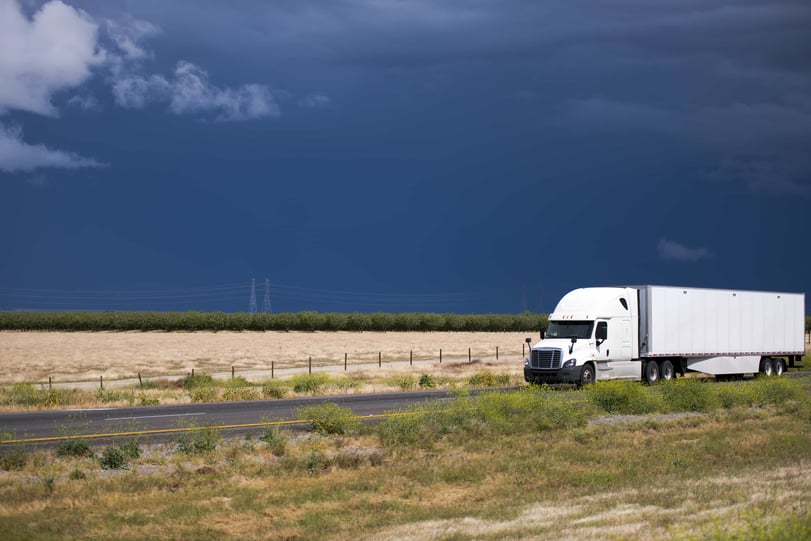 Finding a Distributor
There are a few methods to finding a food distributor that will work for your product. You can start by entering a search query for the type of distributor you are looking for, and narrow down your choices from there. Another effective approach is to simply ask around. Talk to the retailers where your product is currently sold, and see which distributors they work with.
It also may be a good idea to figure out which distribution company your competitors are using. Going to trade shows or sales expos is a great way to network with other businesses who use distributors, and even potentially meet some distributors face to face.
If you believe your product is ready to be taken on by a distribution company, and have already tackled the hurdle of finding a few that may be good fits for your business, you will need to prepare to pitch your product to that distributor. The pitch process is something that should not be taken lightly. Download this guide to landing a distributor with the best-known tips and tricks to sealing the deal!
Melissa Sonntag
Melissa is a recent graduate of Northeastern University and a content marketing specialist at Repsly, Inc. She is committed to applying her skills in order to bring value to Repsly readers and customers. Outside of work, Melissa enjoys practicing yoga, making music, and anything dog-related.