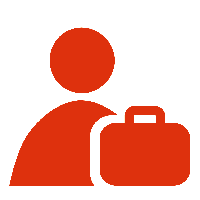 Over the last few weeks we've explored approaches to outsourcing your merchandising team, highlighting the flexibility, coverage and leverage these options provide, particularly for surge and highly distributed field work. Today we'll take a look at why you might consider building your own dedicated merchandising team, and some strategies for hiring and managing that team as effectively as possible.
The arguments for building your own team typically center on focus, quality, and passion. Most outsourced teams gain their leverage from the fact that they spread costs across multiple brands; and along with spread costs comes spread focus. Insourced teams put 100% of their effort into making sure that your brand is winning at retail. With your own team, you control the level of training and the drive for quality retail execution, and you can impact the passion with which each merchandiser approaches their daily tasks.
Josh Wand, founder and Motivator in Chief at BevForce, the beverage industry's leading career network, works with hundreds of clients to build every part of their team, from CEOs to distributed field merchandisers. Wand says, "A dedicated team will understand your mission, and passionately focus on the success of your brand; it's hard to keep 3rd party people focused on your mission and your mission alone."
With your own team, you set the rules for how your field reps are trained to represent your brand values, and to what level of detail they support your products in the field. You control individual hiring decisions, and develop passion for your brand through the organization all the way to the retail shelf, and to individual interactions with retailers and consumers.
Hiring
Building a great, distributed field merchandising team is not easy. It requires focus, planning, and a fair amount of management to generate the impact that is needed for a brand to dominate its segment, and to drive enough payback to support the endeavor. There are three primary areas of focus when building a team: Hiring, Training and Managing.
BevForce's Wand suggests looking for people in your own network first: "You're in the business… you know distributors, retailers, and competitors with good people in the field… start there, and don't be afraid to recruit people away from the successful companies that you respect… these are the best people with the best foundations."
Wand stresses the need to work hard to hire the right people for the field merchandising role. "Don't settle for the low hanging fruit", he says, "your merchandisers are your connection to the retailer and to the consumer; this is an impact role that really affects your success."
When hiring, look for traits that indicate that the person isn't just looking for a job, but is looking for an opportunity to contribute to the success of the brand. In addition to the required hands-on merchandising experience, look for a high energy level in people that are highly organized and who possess a strong ability to build personal relationships.
Wand recommends having people with actual field experience involved in the interview process, and further suggests that you coach them on the process to ensure that everyone involved in the hire is looking for the right traits, and is measuring them in a similar and structured way. One recruiting best practice is to give them a set of questions that assess the candidate's ability, experience and cultural fit, and set up a scoring system that focusses on the traits important to success in the role. This will remove the emotion from the hiring process, and create a focus on identifying only the people that fit a profile specifically designed to bring success to the field team.
Training
I mentioned that the key benefit of building your own team is that your reps will represent your brand with the highest level of passion and quality. You hire for passion; you train for quality. Your field team represents a major investment… an investment that is multiplied through training; that is to say that this investment is wasted without training!
Your reps should be in training every day, and you should always be finding ways to make your reps better at everything from building a new display, to reporting and rectifying out of stocks, to building relationships with retailers, and approaching customers in the trade. Consider ways to broadcast daily messages to your reps to remind them of your brand's culture, and to reinforce their value to the brand. Make sure that reps' day to day work plans and instructions include guidance and reminders of best practices, and that your field managers proactively look for coaching opportunities in addition to the structured training on displays, programs, and relationship-building techniques that they should be providing to their reps.
Managing
Managing your field team requires focus and discipline as well. There are operational aspects of managing the team that can drain focus from the core business that you may consider outsourcing, like the H.R. function. Companies like BevForce can provide complete outsourced H.R. for field teams, taking care of issues like multi-state benefits and variations in insurance regulations and tax laws, as well as providing a much broader network for recruiting. Leaving these pieces to an outside firm can free your organization up to focus on driving quality and passion in the things that require specific domain expertise.
The structure of your field organization will be integral to your ability to drive quality and passion to the shelf. You'll need to make sure that you have the right distribution of management, reporting, and processes in order to be efficient, without compromising your ability to communicate with and train your team. It is critical that your managers spend quality one-on-one time with their reps in the field; however you need to be sure to provide your managers with tools that allow them to accurately assess their reps' work, and enable them to communicate with and coach their reps remotely. In this way, day to day management can be accomplished very efficiently, opening up more time for the kind of personal interaction that develops passion in the field. Great managers build trust and accountability into their teams, and leverage tools to measure and communicate with their team members.
A dedicated field team can be one of your brands biggest assets. Recruiting top notch individuals, providing them with constant development and training, and focusing your field management on developing passion and driving quality are the keys to maximizing the value of this asset.
For more information about BevForce and the services they provide, send an email to concierge@bevforce.com, or call them at 212-966-2417.


Matthew Brogie
Mat Brogie is part of the founding team, and CEO of Repsly, the world's leading solution for high performance retail execution teams. Mat has spent the past 15 years of his career focused on bringing technology enabled business solutions to the consumer goods industry, having implemented solutions for tens of thousands of field reps at companies such as Coca-Cola, Procter & Gamble, Pepperidge Farm and hundreds of others.